About
Accommodating up to 45 musicians, Studio 1 is a perfect recording space for bands and small orchestral groups. The airy, naturally-lit space of the live room – a former lecture hall – has a versatile acoustic thanks to its moving wall. In the control room is AIR's legendary custom Neve console, complemented with an enviable array of classic outboard.
Studio 1 is the perfect room for recording or mixing artists and bands – Coldplay, Radiohead, Muse, Biffy Clyro, U2, Paul McCartney, Adele, Katy Perry and Dua Lipa have all recorded here. Equally, string sections and small orchestras for film and TV – Dr. Who (Murray Gold/Segun Akinola), A Very English Scandal (Murray Golden), Judy (Gabriel Yared), Mary Queen of Scots (Max Richter), Pain and Glory (Alberto Iglesias).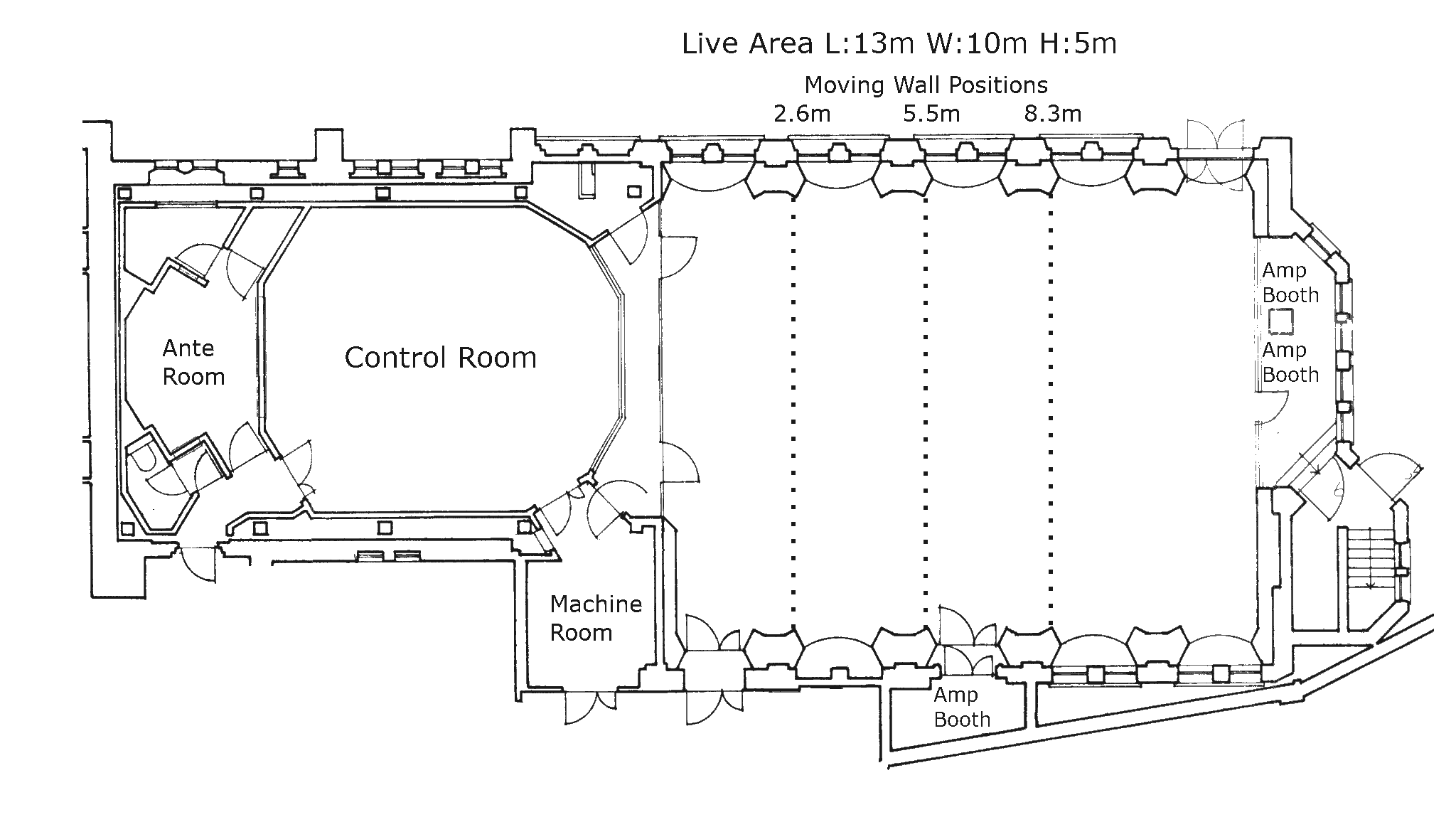 Live Area
140m² Floated Floor
3 Guitar Amp Booths
Movable Acoustic Wall - 3 Positions
Bosendorfer Grand Piano
Hammond B3 & Leslie
AIR Custom Neve A7971
72 Channel AIR Custom Neve
56 channels Neve 31106 & 16 channels Focusrite ISA110
50 AIR Remote mic amps
GML Automation & AIR Recall Patchbay
Aviom Personal Cue Mixers
Source Connect
Console History
Our vintage Neve is one of three unique Neve consoles designed solely for AIR Studios. The first console, designated A4792, was designed in 1977 and destined for AIR's new facility on the Caribbean island of Montserrat. George Martin was heavily involved with Rupert Neve in the design process of what was a radical new desk.
The 56 channel, 24 track desk was the first Neve designed around twin +-15Volt rails running the TDA1034 operational amplifier, later to become the NE5534A. Instead of standard audio Neve transformers they are all of toroidally wound construction. The 31106 EQ module frequencies were chosen by George and Rupert to be the most musically useful. These modules are unique to this desk, as are the 34427 remote mic pre-amps. They reside in the studio live area and are remote controlled via a "phantom" current signal. The 32436 aux module has 6 mono and one stereo send.
This unique design philosophy and implementation results in a desk that has a frequency response from 40Hz to 100KHz +-1dB! The desk has +26dBu headroom with typical 0.003% THD in any one channel. With a noise floor sitting at -80dBu this gives a dynamic range of 106dB. You can hear the mix like never before with the usual comment being "it sounds better as soon as you push up the faders".
In 1981 an identical console, A7971, was constructed and installed in Oxford Street Studio 1. In 1986 Rupert Neve, now at Focusrite, was commissioned to produce a 16 channel sidecar, taking the total number of channels to 72. These modules, designed to be as near to the original 31106 as possible, became the famous FSA110. The original Montserrat console was sold to A&M Records in Hollywood. A third console, again for Oxford Street, is now at The Warehouse Studio in Vancouver.
The legacy of this console lives on in the re-issue of the ISA110 by Focusrite, and now the recreation of the "AIR Montserrat" remote mic pre-amps for the Neve 88R. Of course the desk itself continues to be used day in day out. It can truly be described as one of the greatest consoles in the world.
Dynaudio 7.1
Full Range 7.1 Surround System
Dynaudio Custom M4 Main Monitors LCR
Dynaudio BM15 Surround Monitors Side & Rear
Dynaudio Custom 2×18″ Sub System
MC2 D80 DSP Amplification & cross-overs
See Toy Cupboard for Nearfield Monitors
Pro Tools HDX
Please note that Pro Tools & audio recorder requirements must be pre-booked
AVID Pro Tools HDX3 HD I/O 72 track
AVID Pro Tools HDX3 HD I/O 24 track Blackmagic Picture Playback
Studer 2 Analogue Multitrack optional Dolby SR/A
Ampex ATR100 Analogue 2-track
Studio 1 Outboard
AMS RMX 16 Digital Reverb (1)
AMS DMX 15-80S Digital Delay (1)
API maag audio EQ4 (2)
API 560 EQ (2)
Apogee PSX100 Converter (1)
Dangerous Compressor (1)
DBX 160 Compressor/Limiter (2)
DBX 165/A Over Easy Compressor /Limiter (2)
DBX 902 De-Esser (2)
Drawmer DS201 Dual Gate (2)
EMI TG1 Limiter (1)
Empirical Labs EL8-X Distressor (1)
Eventide H3000-D/SX Ultra Harmoniser (1)
GML 8200 parametric Equalizer (1)
Kepex II Gates (2)
Kush Clariphonic Parallel Equalizer (1)
Neve 32254e Compressor (2)
Pultec EQ P1A (2)
FAIRchild 660 Mono Limiter (2)
Lexicon PCM 70 (1)
Roland SDE-3000 Digital Delay (1)
SSL G Series Compressor (1)
TC Electronic 2290 Stereo Delay (1)
Thermionic Culture 'The Rooster 2' (1)
Thermionic Culture The Culture Vulture Super (1)
Thermionic Culture The Pheonix (1)
UREI 1176LN Limiting Amplifier (4)
Microphone List
AEA
R44C – Classic ribbon (2)
AKG
CK1 – Cardioid Capsule for C451 (10)
CK5 – Shielded Capsule for C451 (1)
C12 – Original classic valve (2)
C12VR – Reissue classic valve (2)
C414B-ULS – Large diaphragm condenser (6)
C414B-EB – Large diaphragm condenser (2)
C460 – Condenser (3)
C451 – Cardioid condenser (9)
D12 – Cardioid dynamic (2)
D112 – Cardioid dynamic "the egg" (2)
D190E – Cardioid dynamic (7)
D202ES – Cardioid dynamic (2)
D224ES – Cardioid dynamic (1)
D25 – Cardioid dynamic(2)
BEYER
M160 – Hyper cardioid double ribbon (2)
M201 – Hyper cardioid dynamic (2)
M260N – Hyper cardioid ribbon (2)
BLUE
Blue Bottle – Multi-capsule tube mic system (4)
B4 Capsule – Perspex sphere pressure omni (4)
COLES
4038 – Classic BBC ribbon (10)
B&K/DPA
4006 – Omni small condenser (2)
4003 – Omni small condenser (2)
4007 – Omni small condenser (2)
4011 – Cardioid small condenser (2)
CROWN
PZM – Pressure zone effect (1)
EV
RE15 – Cardioid dynamic (1)
RE20 – Cardioid dynamic (2)
PL80 – Cardioid dynamic (1)
MICROTECH GEFELL
UM900 – Large diaphragm 5-pattern valve (5)
UM75 – large diaphragm multi-pattern valve (3)
UM70 – large diaphragm multi-pattern valve (1)

MANLEY
Valve – large diaphragm multi pattern valve (2)
NAKAMICHI
DM1000 (1)
NEUMANN
U47 Telefunken – Large diaphragm valve (2)
U47 FET – Large diaphragm cardioid FET (5)
U47 FET Re-Issue – Large diaphragm cardioid FET (4)
M49 – Classic large diaphragm multi-pattern valve (3)
M50 – Classic spherical omni valve (3)
M150 – Spherical omni M50 reissue (1)
TLM50 – Spherical omni (4)
U67 – Classic large diaphragm valve (5)
U67 – Re-issue large diaphragm valve (4)
KM83 – Miniature omni FET 80 series (3)
KM84 – Miniature cardioid FET 80 series (9)
KM86 – Miniature selectable FET 80 series (4)
KM184 – Miniature cardioid FET 180 series (1)
U87 – Large diaphragm selectable pattern (12)
U87Ai – Large diaphragm selectable pattern (6)
U89 – Large diaphragm 5 polar patterns (2)
TLM103 – Large diaphragm cardioid (5)
M147 – Large diaphragm cardioid tube (6)
TLM170 – Large diaphragm FET 100 series (2)
TLM170R – Large diaphragm FET 100 series (2)
RESLO
RV – "The bullet" (1)
ROYER
R-121 – Studio Ribbon Microphone (2)
R-122 Mk.I – Active Ribbon Microphone (2)
R-122 Mk.II – Active Ribbon Microphone (2)
SANKEN
CU41 – Cardioid condenser (2)
SCHOEPS
CMC5 – Condenser microphone body (11)
CMC6 – Condenser microphone body (18)
MK2H – Omni capsule (3)
MK2S – Omni capsule (3)
MK4 – Cardioid capsule (7)
MK21 – Wide cardioid capsule (7)
MK21H – Wide cardioid capsule (4)
MK41 – Hyper-cardioid capsule (3)
Schoeps Stereo – Dual Capsule Microphone (1)
SENNHEISER
421 – Cardioid dynamic tom mic (14)
441 – Similar to 421 (3)
MKH20 – Omni condenser (4)
MKH40 – Cardioid condenser (8)
MKH50 – Super-cardioid condenser (2)
MKH461 – Shotgun Microphone (1)
MKH800 – Extended response switch-able condenser (4)
SHURE
SM57 – Classic instrument cardioid dynamic (15)
SM58 – Classic vocal cardioid dynamic (6)
SM7 – Dynamic vocal microphone (1)
BETA58A – Classic vocal cardioid dynamic (2)
BETA91A – Kick Drum Microphone (1)
SONY
C800G – Modern valve (2)
TELEFUNKEN
C12 – Classic valve reissue (2)
Toy Cupboard
Monitors
Acoustic Research AR18 (1 pair)
ATC SCM 20 (1 pair)
ATC SCM 25A (2 pairs)
ATC SCM 100A (LCR)
Auratone C4 (1 pair)
B&W 801 (1 pair)
Dynaudio 5.1 System B15A with BX30 Sub (1 set)
Genelec S30 (1 pair)
KRK 9000B (1 pair)
ProAc 100 (1 pair)
Yamaha NS10M HiFi (2 pairs)
Yamaha NS10M Studio (2 pairs)
Mic Pre
Focusrite ISA110 Mono Mic Pre (1)
Focusrite ISA85110 4 Channel EQ Rack (as in EQ) (2)
GML 8304 4ch Microphone Pre-amp (1)
Reverb & Delay
EMT 140 Echo Plate (4)
EMT 240 Echo Plate (2)
Grampian Spring Reverb (1)
Lexicon 960L (1)
Lexicon 480L (3)
Lexicon 224XL (3)
Lexicon PCM 42 (2)
Publison IM90 'Infernal Machine' (1)
Sony DRE2000 (1)
Studer A80 1/4″ Tape Delay (2)
TC Electronics M6000 (1)
TC Electronics Finalizer plus (1)
TC Electronics M5000 (1)
TC Electronics dbMax (1)
TC Electronics 2290 (1)
Ursa Major Space Station (1)
Yamaha REV7 (1)
Yamaha REV5 (1)
FX Units
A&D Panscan (1)
AMS Phaser 2.20 (1)
Bel Flanger BF20 (1)
DBX 120XP Sub harmonic synthesiser (1)
Eventide Instant Phaser (1)
Eventide H910 Harmoniser (1)
Eventide Flanger FL201 (1)
Line 6 POD Guitar Processor (2)
Mutrontics Mutator (2)
MXR Phaser/Flanger (3 pairs)
Roland Dimension D (1)
Roland SDE 3000 wih Sampler Mod (1)
Roland Sampler Mod Controllers (2)
Sherman Filter Bank (2)
Songbird Cyclosonics Panner (1)
EQ Units
APSI 559 Graphic Equaliser (2 pairs)
BBE 202R Sonic Maximizer (1)
Focusrite ISA85110 4 Channel EQ (also Mic Pre Amps) (2)
GML 8200 Parametric Equaliser (1)
Klark Teknik DN22 Stereo Graphic Equaliser (1)
Manley Massive Passive EQ (1)
Summit Audio TLA 200 (1)
Urei 545 Parametric Equaliser (1)
Compressors
BSS DPR901 Quad Dynamic Equaliser (1)
BSS DPR402 Stereo Compressor/Limiter/De esser (1)
Chiswick Reach Stereo Valve Compressor (1)
DBX 165A Compressor/Limiter (1)
DBX 165 Compressor/Limiter (1)
Drawmer 1960 Stereo Compressor/Limiter (1)
Drawmer DS201 Noise Gates (1)
Empirical Labs Distressor EL8 (1)
FAIRchild 670 Stereo Compessor (1)
FAIRchild 660 Mono Compressor (1)
Maselec MLA2 Stereo Compressor (1)
Orban 516EL Sibilence Controller (1)
Summit Audio DCL 200 Stereo Compressor (1)
Teletronix LA2A (1)
Teletronix LA3A (1 pair)
Urei 1176 LN Peak Limiters
Keyboards
Emagic Unitor 8 (1)
Hammond B3 Organ plus Leslie (1)
Moog MiniMoog (1)
Oberhiem OB3 Hammond Organ Synthesiser (1)
Quark Midi 2 Long Range Midi Booster (1)
Yamaha DX7 FM Synthesiser (1)
Pro Tools Plugins
AudioEase
Altiverb 7 XL
Antares
AutoTune
AVID
Dolby Atmos Production Suite
Heat
MDW Hi-Res Parametric EQ v5
BOZ
Bark of the Dog
LittleFoot
Mongoose
Panipulator
Panther
Width Knob
Crane Song
Phoenix II
Eiosis
AIR EQ Premium
Eventide
MangledVerb
Exponential Audio
All Surround 3D Bundle
FabFilter
Pro-R
Pro Q3
L2
Total Bundle
Izotope
DDLY
RX-7 Standard
Ozone Advanced
Trash
Trash Edge
Trash Classic Texture
Vinyl
Lexicon
PCM Native Reverb Bundle
LiquidSonics
Seventh Heaven Pro
Massey
L2007
McDSP
Analogue Channel HD v6
Filter Bank HD v6
Celemony
Melodyne 4 Studio
Nugen Audio
Halo Upmix 3D
Halo Upmix 3D Immersive Extension
PluginAlliance
All Plugins Bundle v4
reFuse
Lowender
Serato
Pitch'nTime
Slate Digital
Virtual Bus Comp
Virtual Mix Rack
Sonnox
Oxford Dynamics
Oxford Limiter
Oxford R3 EQ
SoundToys
SoundToys 5
EchoBoy Jr
SieQ5
Little Plate
Source Elements
SourceConnect Pro X
SSL
Duende complete
SynchroArts
Vocal Align Pro
The Cargo Cult
Spanner
UAD
UAD-2 Satellite Thunderbolt Ultimate All Plugins
Valhalla DSP
Valhalla Delay
Valhalla Room
Valhalla Vintage Verb
Valhalla UberMod
Valhalla Plate
Valhalla Shimmer
Valhalla Frequency Echo
Valhalla Space Modulator
Waves
360 Surround Tools
Abbey Road Reverb Plates
Abbey Road Collection
API collection
Bass Rider Native
C6
CLA Classic Compressors
H-Reverb Hybrid Reverb
JJP Analogue Legends
Lo Air
Manny Marroquin Distortion
Manny Marroquin EQ
Manny Marroquin Reverb
Platinum
SSL 4000
UM225 & UM226
Grand Masters
UltraPitch
Recent Projects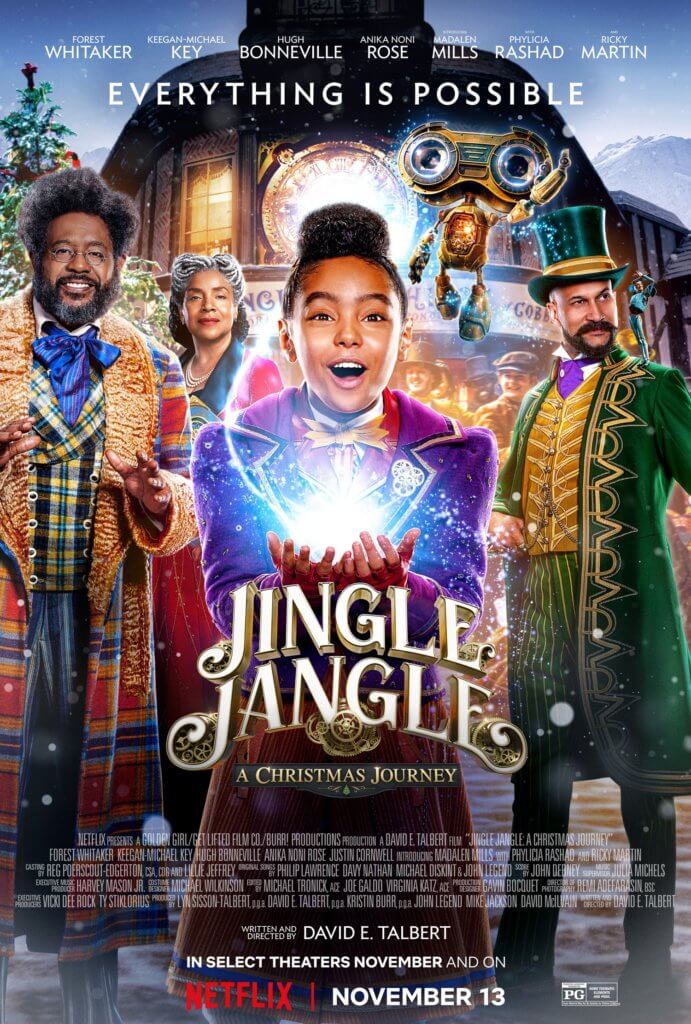 Jingle Jangle: A Christmas Journey
Composer: John Debney
Songwriters: John Legend, Philip Lawrence & Davy Nathan
Engineers: Simon Rhodes, Andrew Hey & Laurence Anslow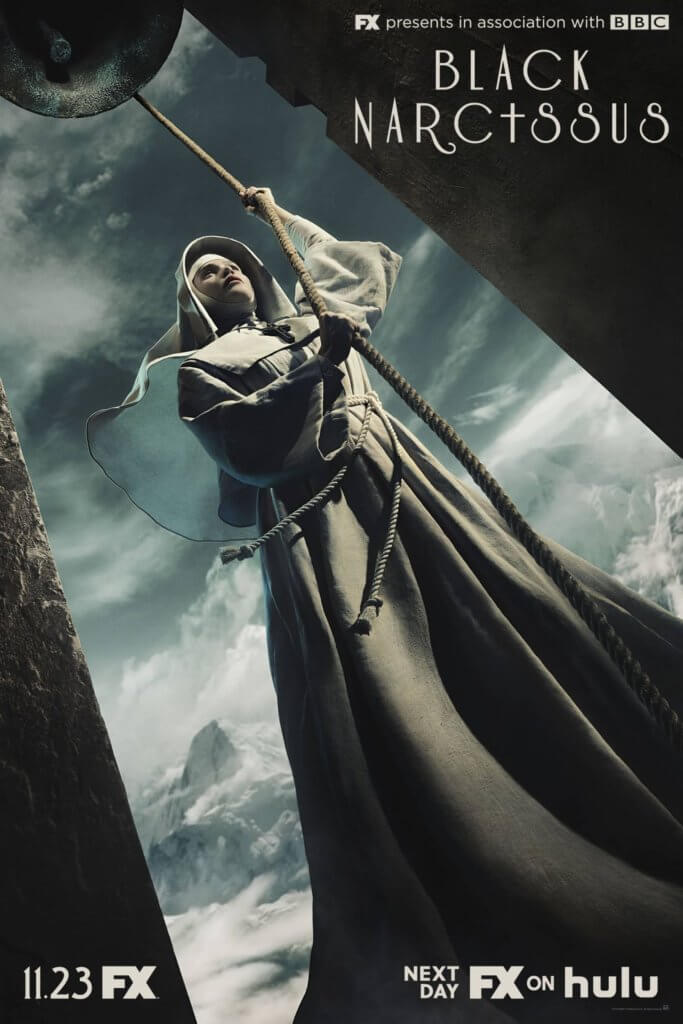 Black Narcissus
Composer: Anne Dudley
Score Engineer: Mat Bartram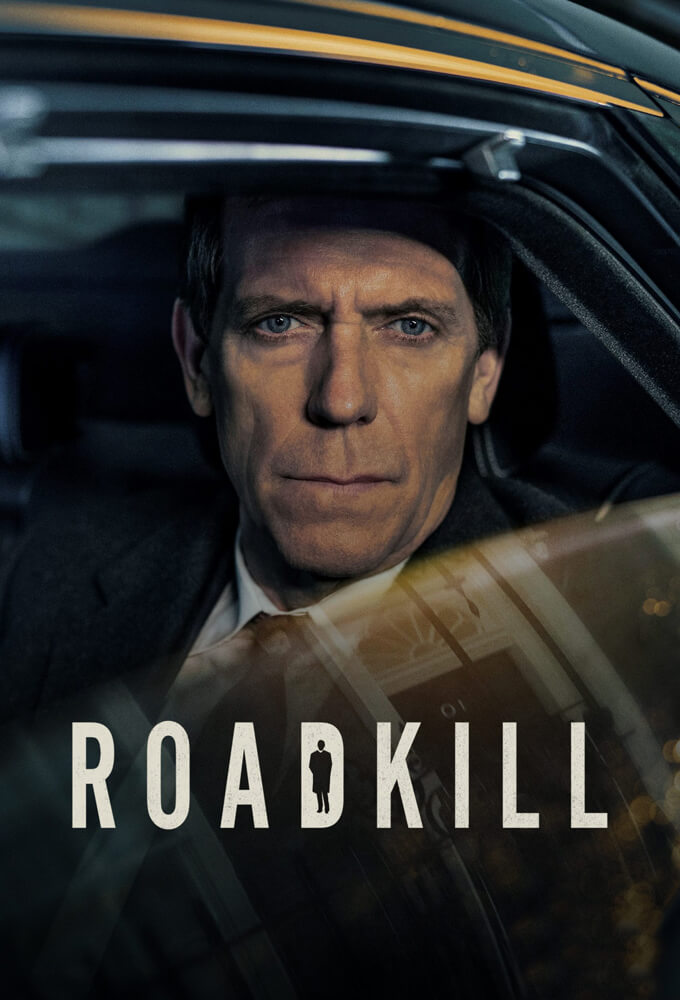 Road Kill
Composer: Harry Escott
Score Engineer & Mixer: Tom Bailey
Contact
Discuss booking Studio 1 or any other room at AIR Studios for your project:
Alison Burton or Charlotte Matthews – bookings@airstudios.com