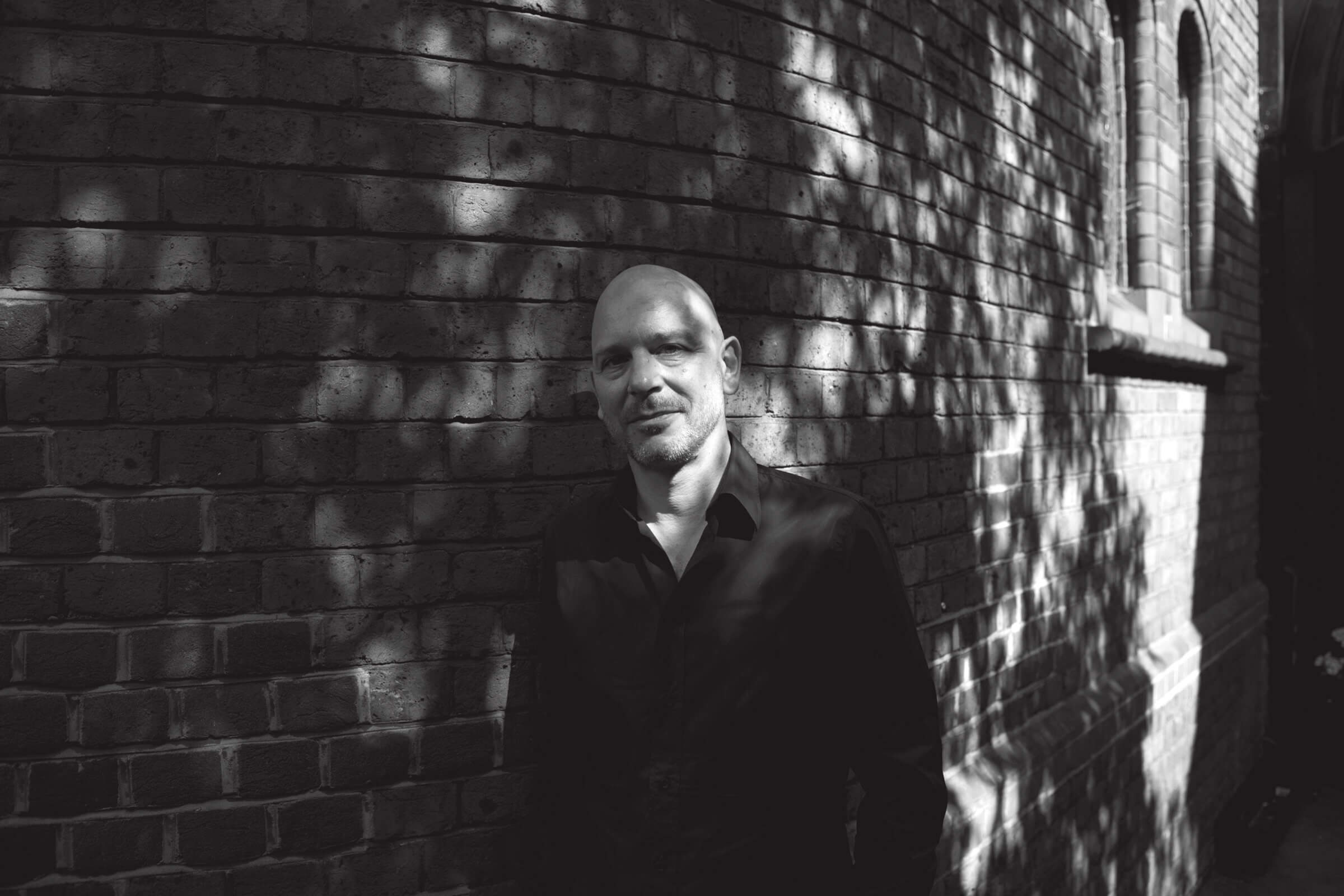 Profile
Clients & collaborators: Segun Akinola, Mica Levi, Anne Nikitin, Sigala, Jon Opstad, Isobel Waller-Bridge, Sister Bliss
Having joined AIR Management's roster in 2011 as a mixer and engineer, Goetz's celebrated body of film and TV soundtrack work includes Anne Nikitin's Stardust, American Animals, and Untouchable, Martin Phipps' Bafta-winning score for War and Peace, as well as Segun Akinola's Doctor Who, series 11 and 12, Daniel Pemberton's Golden Globe-nominated score for Steve Jobs, and Mica Levi's breakthrough score for Under the Skin. He mixed the score for the BAFTA Award-winning TV drama, Sitting in Limbo and Segun Akinola's music for the three-part drama Stephen.
A great influence on the dance scene in the 90s, Goetz collaborated with Rollo Armstrong on a series of hit dance remixes. He engineered and mixed the first two, critically acclaimed Faithless albums, to later record Dido's multi-platinum-selling No Angel. He went on to mix major releases for Craig David, Pet Shop Boys, The Cardigans, Björk, and The Cinematic Orchestra, as well as two multi-platinum-selling albums for J-pop icon Hikaru Utada, Japan's most influential artist of the noughties.
Goetz's modern pop works has seen him collaborate with the likes of Sigala, MNEK, Ella Eyre and Becky Hill.
At present, Goetz teaches and mentors MA students at Tileyard Education.
–
Watch him exchange industry insights on professional mixing with Spitfire Audio.
Credits
Best Known For
Score Mixer
Stephen - Segun Akinola
Doctor Who (Season 11- Episode 1, 3, 5, 6, 8, 10 & Season 12) - Segun Akinola
Untouchable - Anne Nikitin
Earth From Space - Neil Davidge/David Poore
American Animals - Anne Nikitin
Steve Jobs - Daniel Pemberton
Tish - Alexandra Hamilton-Ayres
Score Engineer
Under The Skin - Mica Levi
Engineer & Mixer
No Angel - Dido
Reverence - Faithless
Mixer
Lullaby (acoustic) - Sigala & Paloma Faith
I Came Here For Love - Sigala & Ella Eyre
Living Without You Sigala Ft. Sam Ryder
All Film & TV Credits
Discover all of Goetz's Film & TV work on IMDb
All Music Credits
Sigala and MNEK Radio (acoustic version) – Mixer
Shakin Stevens – Re-set – Mixer
Sigala feat Mae Muller, Caity Baiser and Stefflon Don Feels This Good (Acoustic) – Mixer
Momosu Momosu Matomojyanainoga Cyoudoiino – Mixer
Sister Bliss – Aurora - Remixer
Sister Bliss – Life's A Bitch (single) – Mixer
Sigala and Paloma Faith - Lullaby (acoustic) - Mixer
Sigala and Becky Hill - Wish You Well - Mixer
Inna Modja - Motel Bamako - Mixer
Utada Hikaru - Good Night – Mixer
Utada Hikaru - Anata – Mixer
Giovanna - Forthcoming album - Mixer
Ella Eyre - I Came Here For Love - Mixer
Ayoub Sisters - The Ayoub Sisters album - Mixer
Molly Nilson (Petshop Boys) - Hotel Home - Mixer
Pet Shop Boys - Format: B-Sides and Bonus Tracks 1996-2009 – Engineer
Pet Shop Boys - Disco 4 - Mixer
Pet Shop Boys - Fundamental – Engineer & Mixer
Pet Shop Boys - Minimal - Engineer
Pet Shop Boys - The White Dress - Mixer
Pet Shop Boys - Wiedersehen - Mixer
Pet Shop Boys - The Resurrectionist (Goetz B Remix) (single) - Remixer
Pet Shop Boys - Tennant/Lowe: Battleship Potemkin (album) - Mixer
Pet Shop Boys - PopArt – The Hits (album tracks) - Mixer
Pet Shop Boys - I Get Along (single) - Mixer
Pet Shop Boys - Release (album) - Mixer
Pet Shop Boys - You Only Tell Me you Love When You're Drunk (single) - Mixer
Pet Shop Boys - Nightlife (album) - Mixer
Pet Shop Boys - For All Of Us - Mixer
Pet Shop Boys - New York City Boy (single) - Mixer
Pet Shop Boys - I Don't Know What You Want, But I Can't Give It Anymore (single) – Engineer & Mixer
Pet Shop Boys - Disco 2: Absolutely Fabulous (Our Tribe Tongue-In-Cheek Mix) (album track) – Engineer
Peabo Bryson - Stand For Love - Mixer
Akiko Wada feat. Exile Shokichi - Day Dream (track) - Mixer
Tiggi - Here and Now (track) - Mixer
Montana - Naked, Cool Like Fire, Cold City, Kiss Chase, Twisted (tracks) - Mixer
Anne Nitikin - Freistatt (Soundtrack album) - Mixer
Sannie Carlson - Boys & Girls (remix) (track) - Mixer
Sannie Carlson - How Long, Ivy (tracks) – Mixer
Tito Jackson - Not Afraid, When the Magic Happens, Home is Where the Heart is, Crusin, I Ain't Going Nowhere (tracks) - Mixer
Dog Haus feat. Jasmine Webb - Down and Dirty - Co-mixer
Tanita Tikaram - Closer to The People (album) - Co-producer & Mixer
Hannah Vasanth - Version 2.0 (track) - Co-mixer
Piyatut Hemstapat -Thailand Royal Anthem (for the Kantana Movie Mall) - 7.1 Mixer
Jemain Jackman - I Wanna Know What Love Is (album track) - Mixer
Tha London Undaground
Kill Me Somehow (track), Eng/Mix
Inside The Gutter (track), Mix
Ella Eyre
Comeback (single), Mix
Knox Brown
No Slave, Only Heaven Knows, Gambling Man (edit), Amy (EP), Mix
Inna Modja La Valse De Marylore, C'est La Vie, Outlaw, No Love, My People, Forgive Yourself, Feel This Way, Do You (tracks) - Mixer
Will Joseph Cook - Catalyst (single) - Mixer
Breton - War Room Stories (album) - Mixer
James Wolf - Heart and Soul (single) - Mixer
James Wolf - Alive (single) - Mixer
James Wolf - San Reno (single) – Mixer
I Am A Camera - Who Will Take My Dreams Away (single) - Mixer
Knox feat. Joel Compass - Forgive Me (single) - Mixer
Alice Deejay - Again and Again (single) - Mixer
Morning Parade - Kicking Ass (single) - Mixer
Kiyoshi Ryujin - People (album) – Engineer & Mixer
I Am A Blackbird - This Town (single) - Mixer
Queen of Heart - Freestyle (single) - Mixer
Shy Child - Open Up the Sky (Mighty Mouse Remix) (single) - Mixer
Andrya Triana - A Town Called Obsolete (single) – Additional Producer & Mixer
Sergio Galoyan - Found Love (single) - Mixer
Sergio Galoyan - Love you (single) - Mixer
Sergio Galoyan - Steve Jobs (single) - Mixer
Sergio Galoyan - Break The Night In Two (single) - Mixer
Sergio Galoyan - Everything (single) - Mixer
Sergio Galoyan - Knowing You (single) – Mixer
Skye - Keeping Secrets (album) – Producer
Skye - 'I Saw Stars': The Secret of Moon Acre (theme tune) – Engineer & Mixer
Skye - Feel Good Inc. (single) – Producer & Mixer
Utada Hikaru - Single collection Vol. 2 (album) - Mixer
Utada Hikaru - Ultra Blue (album) - Mixer
Utada Hikaru - Heart Station (album & singles) - Mixer
Utada Hikaru - Eternally (single) – Mixer
Laith Al Deen - Damit Ich Wieder Schalfen (single) – Additional Producer & Mixer
Sasha - Greatest Hits - Mixer
Sasha - Greatest Hits: The Videos – Mixer
Pop Levi - Never Never Love, (single) – Additional Producer & Mixer
Will Martin - So Far Away (single) – Additional Producer & Mixer
Booka Shade - Sweet Lies (album track) - Mixer
Duran Duran - Falling Down (T-empo Remix) (single) - Mixer
Ben Westbeech - So Good Today (single) – Additional Producer & Mixer
Ben Westbeech - Dance With Me (single) – Additional Producer & Mixer
Dimitra Galani - Dama Coupa (album) - Mixer
Robbie Williams - She's Madonna (remix) (single) - Mixer
Cinematic Orchestra - To Build a Home (single) – Additional Producer & Mixer
Coldcut feat. Roots Manuva - True Skool (single) – Additional Producer & Mixer
Cold Cut feat. Robert Owens - Walk a Mile in My Shoes (single) – Additional Producer & Mixer
Tokyo Hotel - Scream (album – English version) - Engineer
Sasha - Open Water (album) - Co-Writer
Sasha - Surfin' on a Backbeat (album) – Mixer
Keisha White - Out of My Hands (album) - Mixer
Madonna - Sorry (Pet Shop Boys Remix) (single) - Mixer
1 Giant Leap - 1 Giant Leap - Mixer
Sugababes - Strung Out, Now You're Gone (album tracks) - Mixer
Sugababes - Taller In More Ways (album tracks) - Mixer
Sugababes - Round, Round (Crichton & Craigie remix) - Mixer
Sugababes - One Touch (album tracks & singles) – Engineer & Mixer
Sugababes - Lush Life: Overload, New Year (album tracks & singles) – Engineer & Mixer
Voltaire - Heute 1st Jeder Tag (album) – Producer & Mixer
Finley Quaye - Much More Than Love (album) - Mixer
Bassboosa - Wish I Didn't (single) – Writer & Producer
Jamie Catto & Duncan Bridgeman - One Giant Leap (DVD) - Mixer
Patrice - How Do You Call It (album) - Mixer
Craig David - Born To Do It (album track) - Mixer
Craig David - Last Night (album track) - Mixer
Craig David - Time to Party (album track) - Mixer
Craig David - Booty Man (album track) – Mixer
Faithless - Faithless 2.0 – Engineer & Mixer
Faithless - Sunday 8pm (album) - Mixer
Faithless - Reverence (album) – Mixer
Dido - Here With Me (Chillin' With The Family Mix) (remix) – Engineer
Dido - No Angel (album tracks) – Mixer
Dario G - In Full Colour (album) - Mixer
Skinny - The Weekend (album) – Mixer
Skinny - Morning Light (single) - Mixer
Skinny - Failure (single) – Mixer
The Cardigans - My Favourite Game (Faithless Mix) (remix) - Engineer
U2 - Numb (Our Tribe Mix) (single) - Mixer
Blondie - Nothing Is Real But The Girl (single) – Mixer
Blondie - Forgive and Forget (single) - Mixer
Bjork - I Miss You (12" Single) - Mixer
Paul Weller - The Weaver (EP) – Engineer & Mixer
Black Grape - Get Higher (Rollo Mix) (remix) - Engineer
R Kelly - Thank God It's Friday (12" Single) - Mixer
Simply Red - Fairground (12" Single) - Mixer
Donna Summer - I Feel Love (Rollo & Sister Bliss Remix) (single) - Mixer
The Egg - Getting Away With It (single) – Producer & Mixer
Huff & Puff - Help Me Make It (single) - Mixer
Olive - You're Not Alone (Rollo & Sister Bliss Remix) (12" Single) - Mixer
Freakpower - Can You Feel It (remix), Mix
Monk & Canatella - Enter The Monk (EP track) – Additional Producer & Mixer
Pauline Taylor - Constantly Waiting (album & single) - Mixer
Gabrielle - Forget About The Girl (Rollo Remix) - Mixer
Snap - Rhythm Is A Dancer (remix) - Mixer
Moby - Get My Honey Come Back (Rollo & Sister Bliss remix) – Mixer
Moby - Revolver (single remix) – Mixer
Living Joy - Dreamer (12" Single) - Mixer
Level 42 - Forever Now - Engineer
Fine Young Cannibals - I'm Not The Man I used To Be (Rollo & Sister Bliss Remix) (12" Single) - Mixer
Psycho 1998 - Album Soundtrack Album – Engineer & Mixer
Kristine W - Land of The Living (album & 7" & 12" Singles) – Mixer
Kristine W - One More Try (7" & 12" Singles) – Mixer
Sneaker Pimps - Post Modern Sleaze (single) - Remixer
Roxy Music - Love Is The Drug (Rollo & Sister Bliss Mixes) (single) - Engineer
Gloworm - Carry Me Home (single) - Mixer
Sunscreem - Exodus (12" Single) - Mixer
David Knopfler – Giver – Engineer & Mixer
Pale Saints - In Ribbons - Engineer
The Wonderstuff - Full Of Life (Happy Now) (12" Single) - Mixer
Rollo Goes Camping - Get Off Your High Horse (single) - Engineer
Rollo Goes Mystic - Love, Love, Love (single) - Engineer
OT Quartet - Hold That Sucker Down (single) - Engineer
Andrea Parker - Moments (single) - Mixer
Incognito Feat. Stevie Wonder - Changes (single) - Engineer
Arthur Baker - Give In To The Rhythm (album tracks) – Engineer
Recent Projects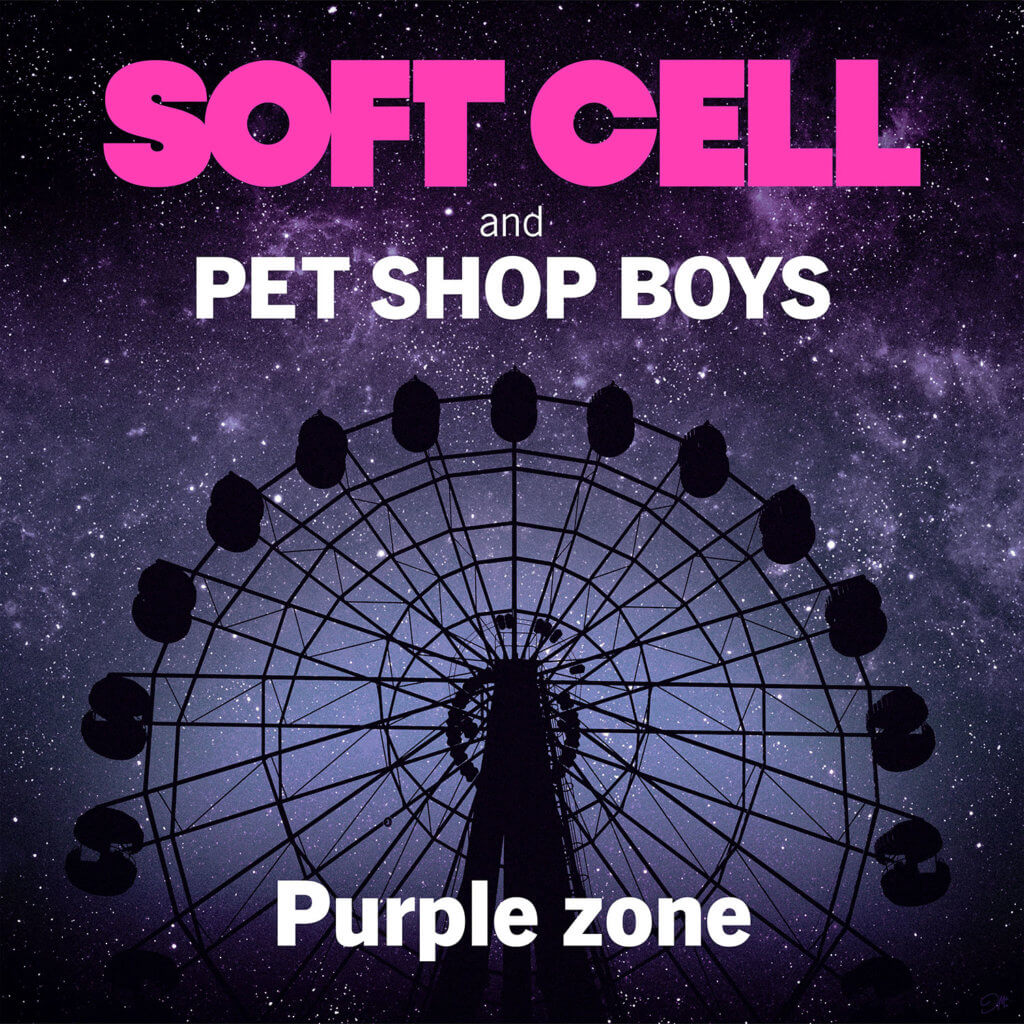 Pet Shop Boys and Soft Cell – Purple Zone
Mixer: Goetz Botzenhardt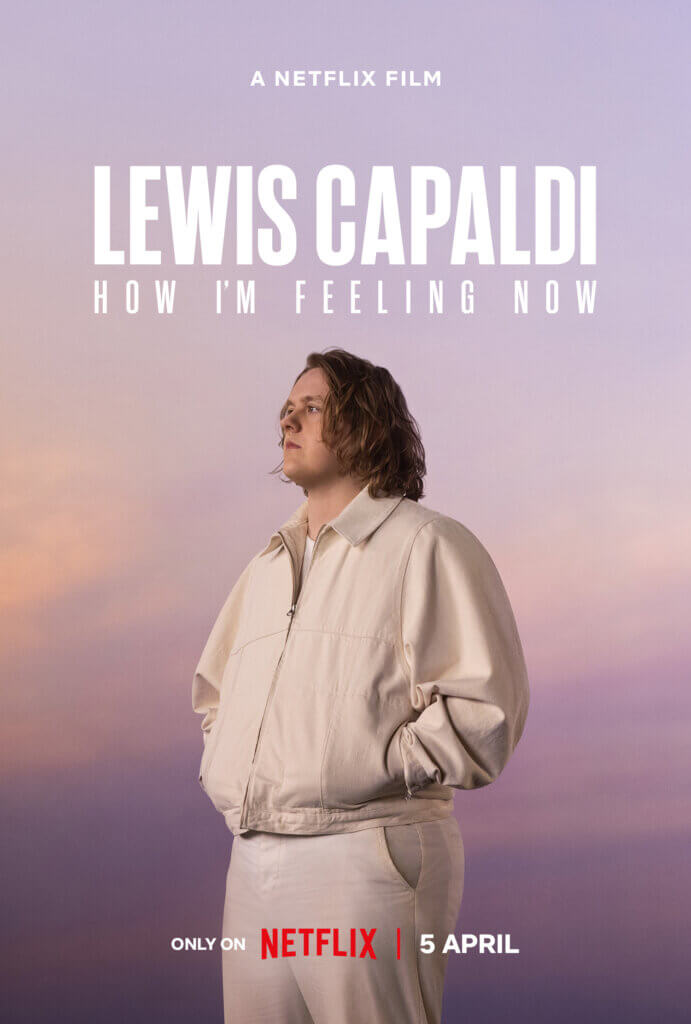 Lewis Capaldi: How I'm Feeling Now
Composer: Jack Arnold
Score Mixer: Goetz Botzenhardt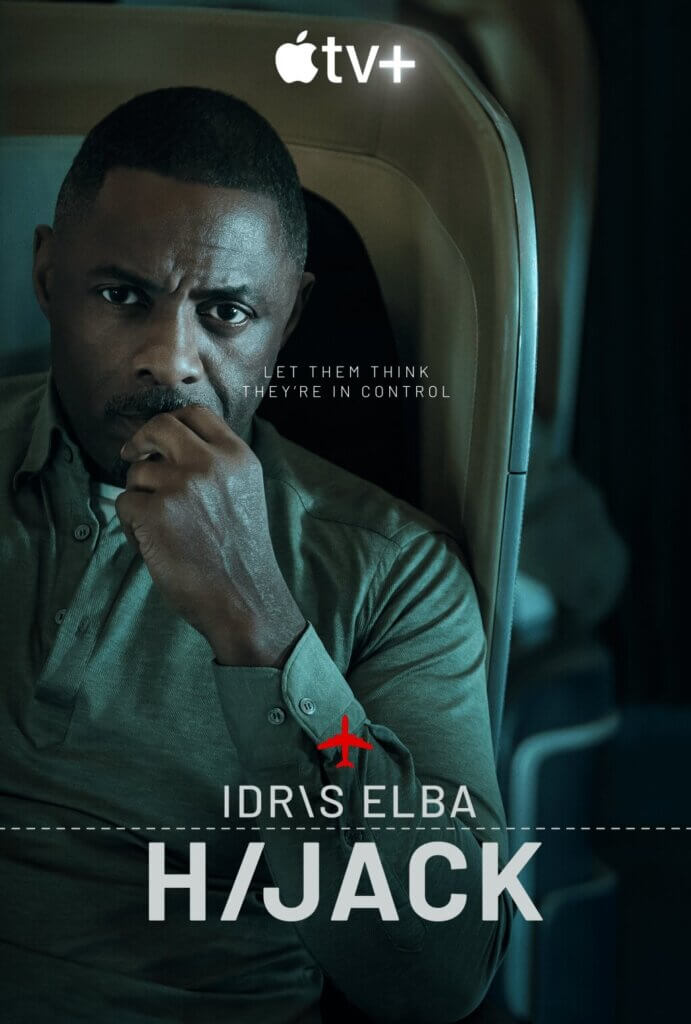 Hijack
Composer: Anne Nikitin
Score Mixer: Goetz Botzenhardt