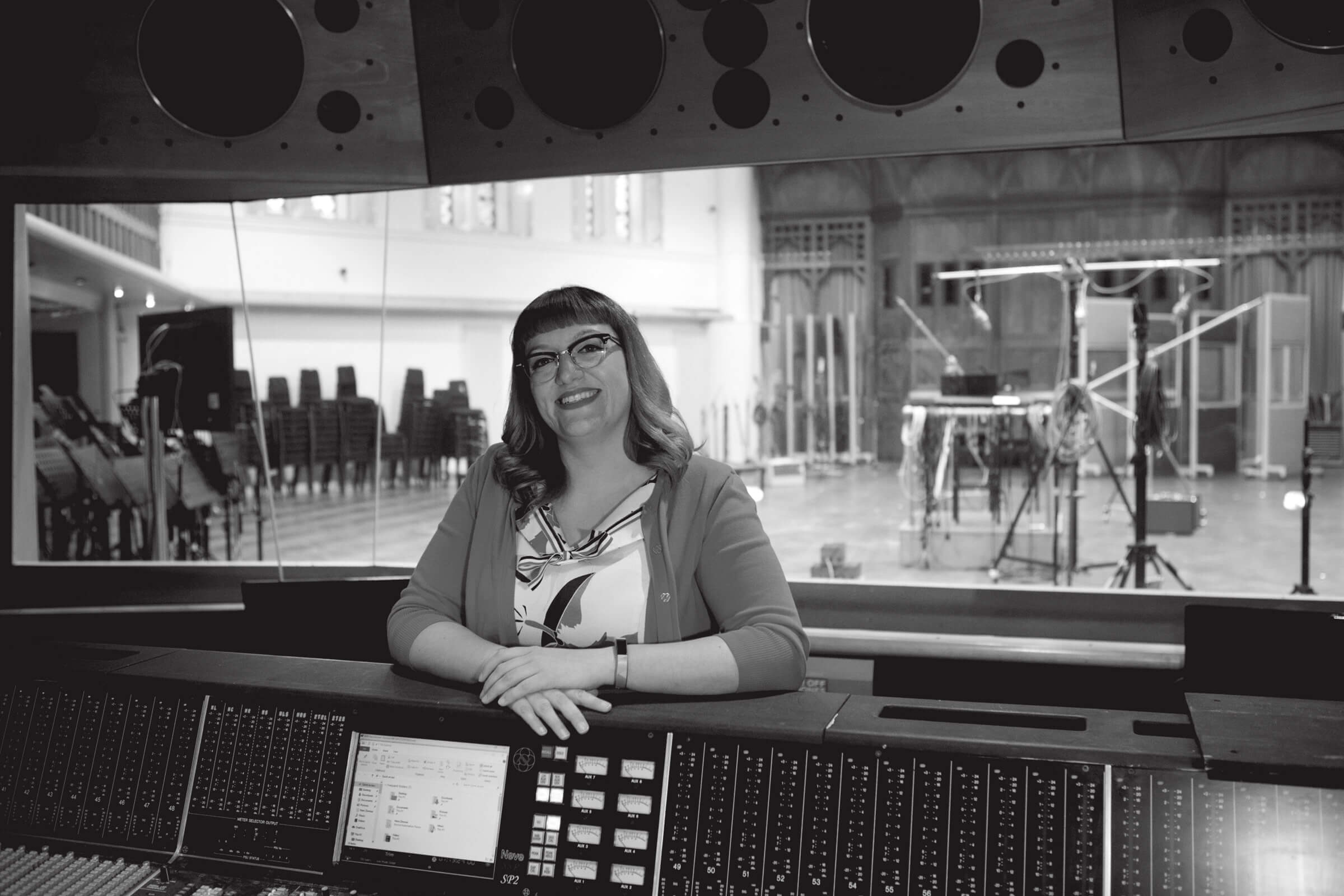 Profile
Clients & collaborators: Dot Allison, Alex Baranowski, Isobel Waller-Bridge, Ben Frost, Jacob Collier, Nick Foster, Keaton Henson, Alberto Iglesias, Oli Julian, Jed Kurzel, Anne Nikitin, Marc Shaiman, Paul Weller
Engineer, producer, and film music editor Fiona Cruickshank is MPG Awards 2022 Recording Engineer of the Year and Breakthrough Producer of the Year.
As skilled in mixing Oli Julian's score for Sex Education as she is recording the orchestral elements of Paul Weller's number one album On Sunset or engineering the Royal Opera House orchestra performing Prokofiev for Balletboyz, Fiona's portfolio shows a breadth of creative approaches transcending film, music, and performance arts. Head here for the complete list of her works.
In 2021, Fiona recorded and mixed Keaton Henson's score for the British drama and festival hit, Supernova, a continuation of her collaboration with Henson, whose 2019 album, Six Lethargies, she produced, recorded, and mixed.
Fiona was enlisted by PSN in their 2020 list of pioneering women in audio. Previously, in 2019, she hosted a mixing workshop for Spitfire Audio's Tech Dissect, an event designed to celebrate women in music and music production.
Watch Fiona give her technical insight and explain why forging trust in the studio is essential, or find out about her work on Sex Education 2, Supernova, and The Grand Budapest Hotel on Headliner Radio's Neve Sessions.
–
Read Fiona's latest on ProSound, Audio Media International and Headliner.
Credits
Best Known For
Producer, Engineer and Mixer
Six Lethargies - Keaton Henson
Heart-Shaped Scars - Dot Allison
Score Engineer and Mixer
Wrath of Man - Christopher Benstead
The Phantom of the Open - Isobel Waller-Bridge
Supernova - Keaton Henson
The Windermere Children - Alex Baranowski
Long Live My Happy Head - Alexandra Hamilton-Ayres
Fate: The Winx Saga - Anne Nikitin
The Boy, the Mole, the Fox and the Horse - Isobel Waller-Bridge
Recording Engineer
Parallel Mothers - Alberto Iglesias
The Tiger Who Came to Tea - David Arnold
14 Peaks: Nothing is Impossible - Nainita Desai
Fat Pop, On Sunset (Strings) - Paul Weller
Djesse Vol. 2 (Strings for various Tracks) - Jacob Collier
The Whale - Rob Simonsen
Score Mixer
Sex Education (Seasons 2 & 3) - Oli Julian & Ezra Furman
Misha and The Wolves - Nick Foster
Munich: The Edge of War - Isobel Waller-Bridge
The Pool Project (Album Mix) - Oliver Patrice Weder
The Dropout - Anne Nikitin
Score Editor
The French Dispatch - Alexandre Desplat
The Life Ahead - Gabriel Yared
Mary Poppins Returns - Marc Shaiman
All Film & TV Credits
Discover all of Fiona's Film & TV work on IMDb
Selected Music Credits
Catriona Price - Hert – Producer, Engineer and Mixer
Alicia Keys - If I Ain't Got You (feat. Queen Charlotte's Global Orchestra) – Orchestral Engineer
The National - First Two Pages of Frankenstein – String Engineer
Keaton Henson - House Party – Co-producer, Engineer
Dot Allison – Heart-Shaped Scars – Engineer, producer and mixer
Paul Weller – Fat Pop, On Sunset – String engineer
Coldplay – Everyday Life – Additional Engineer
Jacob Collier – Djesse Vol. 2 (Album) – String engineer
Keaton Henson – Six Lethargies (Album) – Engineer, producer and mixer
Rupert Cross – Smart Shoes – Mixer
Juliet Garrett – Follow The River EP – Engineer, Producer and Mixer
Andrea Bocelli – Si – String Engineer
Jacob Collier – A Noite & Lua – String Engineer
Laurie Holloway – Laurie Holloway – Engineer, Producer & Mixer
John Metcalfe – Absence – Mixer
Freya Ridings – Freya Ridings – String Engineer
Recent Projects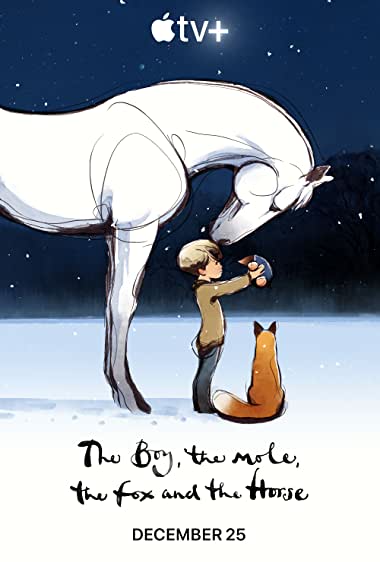 The Boy, the Mole, the Fox and the Horse
Composer: Isobel Waller-Bridge
Score Engineer & Mixer: Fiona Cruickshank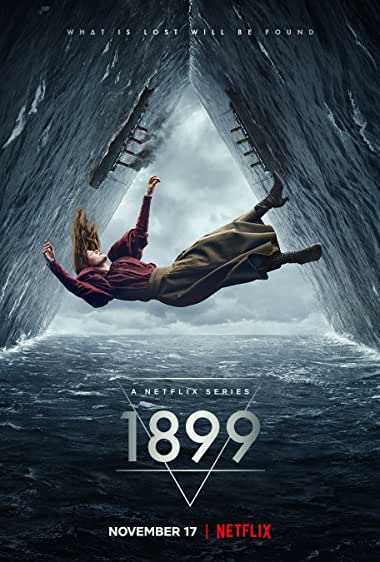 1899
Composer: Ben Frost
Score Mixer: Fiona Cruickshank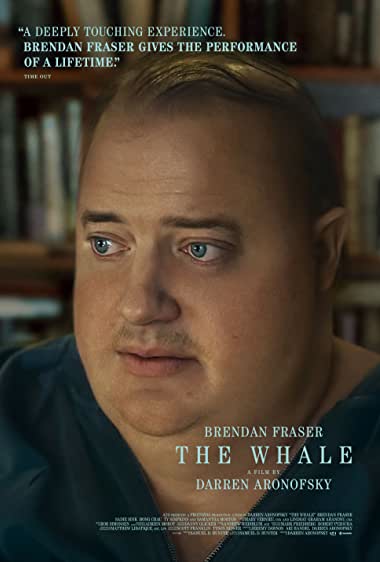 The Whale
Composer: Rob Simonsen
Score Engineer: Fiona Cruickshank