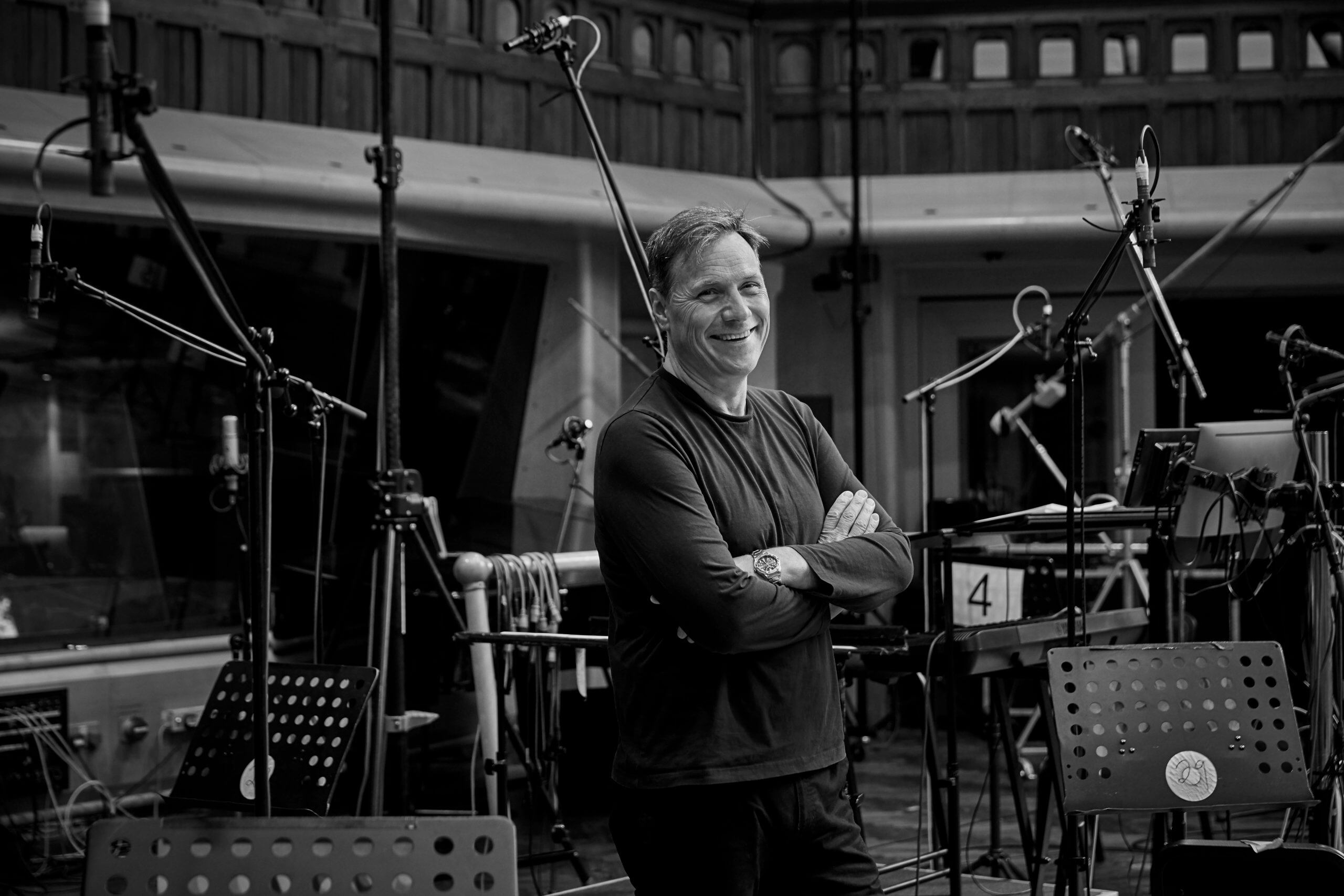 Profile
Clients & collaborators: Craig Armstrong, David Arnold, Lorne Balfe, Volker Bertelmann, Bjork, Nicholas Britell, Clint Mansell, Vince Mendoza, Joni Mitchell, Hans Zimmer
Three-time Grammy award-winning recording and mix engineer, Geoff Foster, has been a household name in the film scoring world since 1994 when he engineered the soundtrack for Stargate.
Geoff's three-decades-worth body of work includes a remarkable range of genres and stylistic expressions from the critically-acclaimed, The Dark Knight, Inception, and Black Swan, to the top-grossing, The Pirates of the Caribbean series, to cult classics like Moulin Rouge. A vehement believer in music as a storytelling medium, his technical and artistic merit has been recognised with many a Grammy, Oscar, BAFTA, Golden Globe, and Golden Reels nomination and award.
In 2021, Geoff recorded the score for the latest Bond film, his 6th, as well as the orchestral elements for Billie Eilish's No Time To Die, now a Grammy, Golden Globe and Academy Award-winner. Most recently in 2022, Geoff engineered Volker Bertelmann's BAFTA and Academy Award-winning score for All Quiet on the Western Front.
Perhaps unsurprisingly for someone whose modus operandi is all technical and artistic flexibility, engineering to Geoff remains a judgment-free space for collective experimentation and creativity – both sides of the glass.
His all-time favourite, though there is certainly no shortage of career highlights, is recording Joni Mitchell performing Both Sides Now live, accompanied by Herbie Hancock on piano, Chuck Berghofer on bass, Pete Erskin on drums, and a 40-piece orchestra playing Vince Mendoza's arrangements.
Head here for Geoff's interview with AMI, where he discusses studio experience, The Great Gatsby and working with Baz Luhrmann.
–
Read Geoff's latest about working with Hans Zimmer and Billie Eilish on Composer Magazine and Headliner or learn more about his experience recording David Arnold's scores for James Bond in this BBC segment.
Credits
Best Known For
Score Producer, Engineer & Mixer
Loving Vincent – Clint Mansell
Ray – Craig Armstrong
Score Engineer & Mixer
Elvis – Elliot Wheeler
Underground Railroad – Nicholas Britell
Love Actually – Craig Armstrong
Black Swan – Clint Mansell
Moulin Rouge – Craig Armstrong & Marius DeVries
Score Engineer
All Quiet On The Western Front – Volker Berttelmann
No Time To Die – Hans Zimmer
Mission: Impossible – Fallout – Lorne Balfe
Interstellar – Hans Zimmer
Life of Pi – Mychael Danna
Dark Knight Rises – Hans Zimmer
Sherlock Holmes: A Game of Shadows – Hans Zimmer
Dancer In The Dark – Bjork
Engineer
Nat King Cole and Me - Gregory Porter
Both Sides Now - Joni Mitchell
Songs Engineer
Judy - Renée Zellweger
All Film & TV Credits
Luther: The Fallen Sun - Lorne Balfe
Sharper - Clint Mansell - Score Engineer & Mixer
Andor - Nicholas Britell - Score Mixer
Lamborghini - Tuomas Kantelinen - Score Mixer
She Said - Nicholas Britell - Score Mixer
All Quiet on the Western Front - Volker Bertelmann - Score Engineer
Carmen - Nicholas Britell - Score Engineer & Mixer
Ticket to Paradise - Lorne Balfe - Score Engineer & Mixer
Elvis - Elliott Wheeler - Score Engineer & Mixer
She Will - Clint Mansell - Score Engineer & Mixer
Cruella - Nicholas Britell - Score Engineer & Mixer
The Underground Railroad - Nicholas Britell - Score Mixer
The Pursuit of Love - Clint Mansell - Score Engineer & Mixer
Emperor - Abel Korzeniowski - Score Engineer & Mixer
SAS: Red Notice - Benji Merrison - Score Mixer
The Boss Baby 2 - Steve Mazzaro & Hans Zimmer - Score Engineer
No Time to Die - Hans Zimmer - Score Engineer
In The Earth - Clint Mansell - Score Mixer
Wonder Woman 1984 - Hans Zimmer - Score Engineer
Rebecca - Clint Mansell - Score Engineer & Mixer
Summerland - Volker Bertelmann - Score Engineer & Mixer
Locke & Key (Series 1) - Torin Borrowdale - Score Engineer
When Hitler Stole Pink Rabbit - Volker Bertelmann - Score Engineer & Mixer
6 Underground - Lorne Balfe - Score Engineer
Fanny Lye Deliver'd - Thomas Clay - Score Engineer
Gemini Man - Lorne Balfe - Score Engineer
The King - Nicolas Britell - Score Mixer
Judy - Renée Zellweger - Songs Engineer
The Art of Racing in the Rain - Volker Bertelmann & Dustin O'Holloran - Score Engineer & Mixer
Balance, Not Symmetry - Walter Mair - Score Engineer & Mixer
Oh Mercy! - Gregoire Hetzel - Score Engineer & Mixer
The Warrior Queen of Jhansi - Tuomas Kantelinen - Score Engineer & Mixer
Loving Vincent: The Impossible Dream - Clint Mansell - Score Engineer & Mixer
The Kid Who Would Be King - Electric Wave Bureau - Score Engineer
Call the Midwife (Series 8, Episode 1 & Series 7, Episode 4) - Maurizio Malagnini - Score Engineer & Mixer
Nachts im Park 4D - Volker Bertelsmann - Score Engineer & Mixer
Happy New Year, Colin Burstead - Clint Mansell - Score Engineer & Mixer
Out of Blue - Clint Mansell - Score Engineer & Mixer
Asura - Trevor Morris - Score Engineer
Mission: Impossible - Fallout - Lorne Balfe - Score Engineer & Mixer
Adrift - Volker Bertelsmann - Score Engineer & Mixer
Hunter Killer - Trevor Morris - Score Engineer
Mary Magdalene - Hildur Guanadottir & Johann Johannsson - Score Engineer & Mixer
Mute - Clint Mansell - Score Engineer & Mixer
Blue Planet II - David Fleming, Jacob Shea & Hans Zimmer - Score Engineer
The Dreaming Man - Nathan Wang - Score Engineer
The Mercy - Rutger Hoedemaekers & Johann Johannsson - Score Engineer
Only the Brave - Joseph Trapanese - Score Engineer
Omerta - Ishaan Chhabra - Score Engineer
The Adventurers - Tuomas Kantelinen - Score Engineer & Mixer
Wolf Warrior 2 - Joseph Trapanese - Score Engineer
Dunkirk - Hans Zimmer - Score Engineer
Loving Vincent - Clint Mansell - Score Engineer & Mixer
Pirates of the Caribbean: Salazar's Revenge - Geoff Zanelli - Choir Engineer
The Man with the Iron Heart - Guillaume Roussel - Score Engineer
The Red Door (Series 1) - Stefano Lentini - Score Mixer
Ghost in the Shell - Lorne Balfe & Clint Mansell - Score Engineer, Producer & Mixer
The Boss Baby - Steve Mazzaro & Hans Zimmer - Score Engineer
Bridget Jones's Baby - Craig Armstrong - Score Engineer & Mixer
Nocturnal Animals - Abel Korzeniowski - Score Engineer & Mixer
The Siege of Jadotville - Joseph Trapanese - Score Engineer & Mixer
To Build a Fire - Mathieu Alvado - Score Engineer
War on Everyone - Lorne Balfe - Score Engineer
Kung Fu Panda 3 - Hans Zimmer - Score Engineer
Victor Frankenstein - Craig Armstrong - Score Engineer
Regression - Roque Banos - Score Engineer
High-Rise - Clint Mansell - Score Engineer & Mixer
Man Down - Clint Mansell - Score Engineer & Mixer
Terminator Genisys - Lorne Balfe - Score Engineer
The Little Prince - Richard Harvey & Hans Zimmer - Score Engineer
Dough - Lorne Balfe - Score Engineer & Mixer
Home - Lorne Balfe & Stargate - Score Engineer
Woman in Gold - Martin Phipps & Hans Zimmer - Additional Score Engineer
Muhammad: The Messenger of God - A.R. Rahman - Score Engineer & Mixer
Strange Magic - Marius De Vries - Score Engineer
Exodus: Gods and Kings - Alberto Iglesias - Score Mixer
Penguins of Madagascar - Lorne Balfe - Score Engineer
Interstellar - Hans Zimmer - Score Mixer
The Hundred-Foot Journey - A.R. Rahman - Score Engineer
And So It Goes - Marc Shaiman - Score Engineer
Kochadaiiyaan - A.R. Rahman - Score Engineer & Mixer
Tommy Cooper: Not Like That, Like This - Jake Walker - Score Engineer
Noah - Clint Mansell - Score Engineer & Mixer
Le crocodile du Botswanga - Guillaume Roussel - Score Engineer
Pompeii - Clinton Shorter - Score Engineer & mixer
RoboCop - Pedro Bromfman - Score Engineer
The Legend of Hercules - Thomas Kantelinen - Score Engineer & Mixer
The Paradise (Series 2, Episodes 1, 3 & 7) - Maurizio Malagnini - Score Engineer & Mixer
The Christmas Candle - Tim Atack - Score Engineer
A Minuscule Adventure - Herve Lavandier - Score Engineer
Louder Than Words - Geoff Zanelli - Score Engineer
Filth - Clint Mansell - Score Engineer, Producer & Mixer
Half of a Yellow Sun - Ben Onono & Paul Thomson - Score Engineer & Mixer
Prisoners - Johann Johannsson - Score Engineer
Fast & Furious 6 - Lucas Vidal - Score Engineer
The Great Gatsby - Craig Armstrong - Score Mixer
Jappeloup - Clinton Shorter - Score Engineer & Mixer
Evil Dead - Roque Banos - Score Engineer
Stoker - Clint Mansell - Score Engineer & Mixer
Broken City - Atticus Ross, Leopold Ross & Claudia Sarne - Score Engineer
Hypnotisören - oscar Fogelstrom - Score Engineer & Mixer
Life of Pi - Mycael Danna - Additional Score Engineer
Purge - Tuomas Kantelinen - Score Mixer
The Dark Knight Rises - Hans Zimmer - Score Engineer
Three Worlds - Gregoire Hetzel - Score Engineer & Mixer
Madagascar 3: Europe's Most Wanted - Hans Zimmer - Score Engineer
Should've Been Romeo - Geoff Zanelli - Score Engineer
The Raven - Lucas Vidal - Score Engineer
Safe House - Ramin Djawadi - Score Engineer
Contraband - Clinton Shorter - Score Engineer & Mixer
Sherlock Holmes: A Game of Shadows - Hans Zimmer - Score Engineer
Immortals - Trevor Morris - Score Engineer
You Don't Choose Your Family - Jean-Philippe Goude & Ramon Pipin - Score Engineer
A Very Harold & Kumar 3D Christmas - William Ross - Score Engineer
In Time - Craig Armstrong - Score Engineer
Dolphin Tale - Mark Isham - Score Engineer & Mixer
Transformers: Dark of the Moon - Steve Jablonsky - Additional Score Engineer
The Italian Key - Thomas Kantelinen - Score Engineer & Mixer
Pirates of the Caribbean: On Stranger Tides - Hans Zimmer - Score Engineer
Paul - David Arnold - Score Engineer & Mixer
Bobby Fischer: Genius and Madman - Philip Sheppard - Score Engineer
Hella W - Panu Aaltio - Score Engineer
The Chronicles of Narnia: The Voyage of the Dawn Treader - David Arnold - Score Engineer & Mixer
TRON: Legacy - Daft Punk - Score Engineer
Faster - Clint Mansell - Score Engineer & Mixer
Morning Glory - David Arnold - Score Engineer & Mixer
Love & Other Drugs - James Newton-Howard - Score Engineer
Priest of Evil - Tom Malm & Jyrki Rahkonen - Score Engineer
Enthiran - A.R. Rahman - Score Engineer
Last Night - Clint Mansell - Score Engineer & Mixer
Made in Dagenham - David Arnold - Score Engineer & Mixer
The First Grader - Alex Heffes - Score Engineer
Black Swan - Clint Mansell - Score Engineer & Mixer
Inception - Hans Zimmer - Score Engineer
Despicable Me - Heitor Pereira & Pharrell Williams - Score Engineer
Clash of the Titans - Ramin Djawadi - Score Engineer
The Book of Eli - Atticus Ross, Leopold Ross & Claudia Sarne - Orchestral Engineer
The Truth About Lying - Moby - Score Engineer & Mixer
Sherlock Holmes - Hans Zimmer - Score Engineer & Mixer
The Rebound - Clint Mansell - Score Engineer & Mixer
Farewell - Clint Mansell - Score Engineer & Mixer
When We Left Earth: The NASA Missions - Richard Blair-Oliphant - Score Engineer
Transformers: Revenge of the Fallen - Steve Jablonsky - Choir Engineer
Angels & Demons - Hans Zimmer - Choir Engineer
State of Play - Alex Heffes - Score Engineer
Blood: The Last Vampire - Clint Mansell - Score Engineer & Mixer
Moon - Clint Mansell - Score Engineer & Mixer
An American Girl Stands Strong - Jennie Muskett - Score Engineer & Mixer
Madagascar: Escape 2 Africa - Heitor Pereira & Hans Zimmer - Score Engineer
Quantum of Solace - David Arnold - Score Engineer & Mixer
The Wrestler - Clint Mansell - Score Engineer & Mixer
The Dark Knight - James Newton-Howard & Hans Zimmer - Score Engineer
The Incredible Hulk - Craig Armstrong - Score Engineer & Mixer
Iron Man - Ramin Djawadi - Score Engineer
Alien Love Triangle - Simon Boswell - Score Engineer
10,000 BC - Harald Kloser & Thomas Wanker - Score Engineer & Mixer
Lady Godiva - David Whitaker - Score Engineer
Definitely, Maybe - Clint Mansell - Score Engineer & Mixer
Arn: The Knight Templar - Tuomas Kantelinen - Score Engineer & Mixer
The Great Debaters - Peter Golub & James Newton-Howard - Score Engineer
Sweeney Todd: The Demon Barber of Fleet Street - Stephen Sondheim & Michael Higham - Score Engineer
The Water Horse - James Newton- Howard - Score Engineer
Röllin sydän - Tuomas Kantelinen - Score Engineer
Bee Movie - Rupert Gregson-Willams - Score Engineer
Elizabeth: The Golden Age - Craig Armstrong & A.R. Rahman - Score Engineer & Mixer
Pirates of the Caribbean: At World's End - Hans Zimmer - Choir Engineer
Hot Fuzz - David Arnold - Score Engineer & Mixer
The Year of the Wolf - Thomas Kantelinen - Score Engineer & Mixer
Smokin' Aces - Clint Mansell - Score Engineer & Mixer
Casino Royale - David Arnold - Score Engineer & Mixer
The Astronaut Farmer - Stuart Matthewman - Score Engineer
Amazing Grace - David Arnold - Score Engineer & Mixer
The Fountain - Clint Mansell - Score Mixer
The Last King of Scotland - Alex Heffes - Score Engineer
World Trade Center - Craig Armstrong - Score Engineer & Mixer
Copying Beethoven - Score Engineer
The Da Vinci Code - Hans Zimmer - Score Engineer
Free Jimmy - Simon Boswell - Score Engineer & Mixer
When a Stranger Calls - Jim Dooley - Score Mixer
Curious George - Heitor Pereira - Score Engineer
Renaissance - Nicholas Dodd - Score Engineer
Bambi and the Great Prince of the Forest - Bruce Broughton - Score Engineer
Half Light - Brett Rosenberg - Score Engineer & Mixer
The Thief Lord - Nigel Clarke & Michael Csanyi-Wills - Score Engineer
Kronk's New Groove - Mark Watters - Score Engineer
Doom - Clint Mansell - Score Engineer & Mixer
The River King - Simon Boswell - Score Engineer
Stoned - David Arnold - Score Engineer
Goal! - Graeme Revell - Score Engineer & Mixer
Batman Begins - James Newton-Howard & Hans Zimmer - Score Engineer
Madagascar - Hans Zimmer - Score Engineer
Kingdom of Heaven - Harry Gregson-Williams - Score Engineer
The Ring 2 - Henning Lohner & Martin Tillman - Score Engineer
Next Door - Simon Boswell - Score Mixer
Pooh's Heffalump Movie - Joel McNeely - Score Engineer
The 4 Musketeers - Matt Dunkley - Score Mixer
Ray - Craig Armstrong - Score Engineer, Producer & Mixer
Beyond the Sea - Score Engineer
Shark Tale - Jared Lee Gosselin - Score Engineer
AVP: Alien vs. Predator - Harald Kloser - Score Engineer
The Rocket Post - Nigel Clarke & Michael Csanyi-Wills - Score Engineer
She Hate Me - Terence Blanchard - Score Engineer
Thunderbirds - Ramin Djawadi & Hans Zimmer - Score Engineer
King Arthur - Hans Zimmer - Score Engineer
A Different Loyalty - Normand Corbeil - Score Engineer
In My Father's Den - Simon Boswell - Score Engineer
The Prince & Me - Jennie Miskett - Score Engineer
One Perfect Day - Josh G. Abrahams, David Hobson & Paul Van Dyk - Score Engineer
The Clearing - Craig Armstrong - Score Engineer
Teacher's Pet - Stephen James Taylor - Score Engineer
The Threat - Tuomas Kantelinen - Score Engineer
The Statement - Normand Corbeil - Score Engineer & Mixer
Love Actually - Craig Armstrong - Score Engineer & Mixer
The Boys & Girl from County Clare - Fiachra Trench - Score Engineer
Secondhand Lions - Patrick Doyle - Score Engineer
The Sin Eater - David Torn - Score Engineer
Pirates of the Caribbean: The Curse of the Black Pearl - Klaus Badelt - Choir Engineer
Octane - Simon Boswell, Paul Hartnoll, Phil Hartnoll & Orbital - Score Engineer
Strange Gardens - Zbigniew Preisner - Score Engineer
Ned Kelly - Klaus Badelt & Bernard Fanning - Score Engineer
Hope Springs - John Altman - Score Engineer
The Jungle Book 2 - Steve Harwell & Joel McNeely - Score Engineer
The Sleeping Dictionary - Simon Boswell - Score Engineer & Mixer
It's All About Love - Zbigniew Preisner - Score Engineer
25th Hour - Terence Blanchard - Score Engineer
Die Another Day - David Arnold - Score Engineer
101 Dalmatians 2: Patch's London Adventure - Richard Gibbs - Score Engineer
Madonna: Die Another Day - Madonna & Mirwais Ahmadzai - Strings Engineer
Dead Gorgeous - Jannie Muskett - Score Engineer
Below - Graeme Revell - Score Engineer & Mixer
Swept Away - Michel Colombier - Score Engineer
The Ring - Hans Zimmer Score Engineer
The Quiet American - Craig Armstrong - Score Engineer
Between Strangers - Zbihniew Preisner - Score Engineer & Mixer
The Magdalene Sisters - Craig Armstrong - Score Engineer
Close Your Eyes - Simon Boswell - Score Engineer & Mixer
Thunderpants - Rupert Gregson-Williams - Score Engineer
Everwood - Blake Neely - (music mixing and production)
Spirit: Stallion of the Cimarron - Hans Zimmer - Score Engineer
About a Boy - Badly Drawn Boy - Score Engineer
Changing Lanes - David Arnold - Score Mixer
Mr In-Between - Jennie Muskett - Score Engineer
Focus - Mark Adler - Score Engineer
The Musketeer - David Arnold - Score Engineer & Mixer
How I Killed My Father - Jocelyn Pook - Score Engineer
Kiss of the Dragon - Craig Armstrong - Score Engineer
Moulin Rouge! - Craig Armstrong - Score Engineer & Mixer
Monkeybone - Anne Dudley - Score Engineer
Bamboozled - Terence Blanchard - Score Engineer & Mixer
Born Romantic - Simon Boswell - Score Engineer
There's Only One Jimmy Grimble - Simon Boswell & Alex James - Score Engineer
Mission: Impossible II - Hans Zimmer - Score Engineer
Dancer in the Dark - Bjork - Score Engineer
Jason and the Argonauts (Episodes 1 & 2) - Simon Boswell - Score Engineer & Mixer
Circus - Simon Boswell - Score Engineer
The Beach - Angelo Badalamenti - Score Engineer & Mixer
The World is Not Enough - David Arnold - Score Engineer & Mixer
Dreaming of Joseph Lees - Zbigniew Preisner - Score Mixer
The Insider - Pieter Bourke & Lisa Gerrard - Score Engineer & Mixer
Ride with the Devil - Mychael Danna - Score Engineer & Mixer
The Bone Collector - Craig Armstrong - Score Engineer
Eye of the Beholder - Marius De Vries - Score Engineer & Mixer
Mickey Blue Eyes - Basil Poledouris - Score Engineer & Mixer
Summer of Sam - Terence Blanchard - Score Mixer
The Last September - Zbigniew Preisner - Score Engineer & Mixer
Pola X - Scott Walker - Score Engineer
The Loss of Sexual Innocence - Mike Figgis - Score Engineer & Mixer
A Midsummer Night's Dream - Simon Boswell - Score Engineer & Mixer
Entrapment - Christopher Young - Score Engineer & Mixer
Wing Commander - David Arnold & Kevin Kiner - Score Engineer & Mixer
The War Zone - Simon Boswell - Score Engineer & Mixer
Plunkett & Macleane - Craig Armstrong - Score Engineer & Mixer
B. Monkey - Luis Bacalov & Jennie Muskett - Score Engineer
La otra conquista - Jorge Reyes & Samuel Zyman - Score Engineer
What Dreams May Come - Michael Kamen - Score Engineer
The Visitors II: The Corridors of Time - Eric Levi - Score Engineer
Great Expectations - Patrick Doyle - Score Engineer
The Place of Lions - John Du Prez - Score Engineer
Tomorrow Never Dies - David Arnold - Score Engineer & Mixer
The MatchMaker - John Altman - Score Mixer
Dance with the Devil - Simon Boswell - Score Engineer
The Peacemaker - Hans Zimmer - Score Engineer
Photographing Fairies - Simon Boswell - Score Engineer
Amy Foster - John Barry - Score Engineer
Robinson Crusoe - Jennie Muskett - Score Engineer & Mixer
Smilla's Feeling for Snow - Harry Gregson-Williams & Hans Zimmer - Score Engineer
Meet Wally Sparks - Michael Colombier - Score Engineer & Mixer
Hamlet - Patrick Doyle - Score Engineer
Romeo + Juliet - Marius De Vries & Nellee Hooper - Score Mixer
D3: The Mighty Ducks - J.A.C. Redford - Score Engineer & Mixer
James And The Giant Peach - Randy Newman - Additional Score Engineer
Restoration - James Newton-Howard - Score Engineer
A Close Shave Julian Nott & Anne Dudley - Score Engineer
Gold Diggers: The Secret of Bear Mountain - Joel McNeely - Score Mixer
Last of the Dogmen - David Arnold - Score Engineer
Jack & Sarah - Simon Boswell - Score Engineer
Rob Roy - Carter Burwell - Score Engineer
Une femme française - Patrick Doyle - Score Engineer
Frankenstein - Patrick Doyle - Score Engineer
Don Juan DeMarco - Michael Kamen & Robert John Lange - Score Engineer
Stargate - David Arnold - Score Engineer
Black Beauty - Danny Elfman - Score Engineer
When a Man Loves a Woman - Zbigniew Preisner - Score Engineer
All Music Credits
Rumer -I Wanna Roo You - Engineer and Producer
Christine McVie – Songbird (Orchestral Version) - Engineer
Stephen Barton – Watch Dogs: Legion Original Soundtrack - Engineer
Moby - Reprise Remixes - Orchestral Engineer
Moby - Reprise - Orchestral Engineer
Callum Au & Claire Martin - Songs And Stories - Engineer
Lang Lang - Oogsway's Legacy (At The Movies) - Engineer
Snow Palms - Circling (Arrangement For String Quartet By Matt Dunkley) - Mixer
John Williams & The London Symphony Orchestra - Engineer & Mixer
Various - DG 120 (Album Tracks) - Engineer
Various - This Is Our World (Sonic Forces Original Soundtrack) - Engineer
Havasi - Rebirth - Mixer
Ian Mulder, Royal Philharmonic Orchestra & London Philharmonic Orchestra – Love Divine VII - Mixer
Ian Mulder, London Philharmonic Orchestra – Love Divine VI - Mixer
Ian Mulder - Ocean Of Dreams - Engineer
Ian Mulder & The London Symphony Orchestra - Love Divine IV - Engineer & Mixer
Josh Groban - Shape of My Heart - String Engineer
Josh Groban – Bridges – String Engineer
Chris Cornell - Chris Cornell – Engineer & Mixer
Gregory Porter - Still Rising - Orchestral Engineer
Gregory Porter - Nat King Cole & Me - Engineer
Clean Bandit - New Eyes (Deluxe album) - Mixer
Johann Johannsson – Orphee - Engineer
Soulsavers - Kubrick (album) - Mixer
Jess Glyn - I Cry When I Laugh - Engineer
David Gilmour - Rattle That Lock - Engineer
George Michael – Symphonica - Engineer
Birdy - Fire Within - Engineer
Editors - The Weight Of Your Love – Engineer
Rumer - Boys Don't Cry (album tracks) – Engineer & Mixer
Rumer - B-Sides & Rataries - Engineer
Rumer - Into Colour – String Engineer
Russell Watson - Anthems: Music to Inspire A Nation – Engineer
Russell Watson - Encore - Engineer
Russell Watson - Reprise – Engineer
Nathan Pacheco - Nathan Pacheco - Engineer
Patricia Kaas - Kaass Chante Piaf - Engineer
Craig Armstrong - Sun On You - Engineer & Mixer
Craig Armstrong – Symphonic – Engineer & Mixer
Craig Armstrong – Pianoworks (album) – Engineer & Mixer
Craig Armstrong – As If Nothing Works (album) – Engineer & Mixer
Craig Armstrong – Filmworks (album) – Engineer & Mixer
Craig Armstrong – The Space Between Us (album) – Engineer & Mixer
Noah Stewart – Noah - Engineer
Michael W. Smith – Glory - Engineer
Badly Drawn Boy - It's What I'm Thinking Pt. 1 - Engineer
N.E.R.D - Nothing - Engineer
Susan Boyle - The Gift – Engineer
Susan Boyle - I Dreamed A Dream – Engineer
Daft Punk - Tron: Legacy Soundtrack - Engineer
Paul Carrack - A Different Hat (album) – Engineer
Paul Carrack - These Days - Engineer
Paul Carrack - Soul Shadows – Engineer
Pati Yang - Faith, Hope & Fury - Engineer
Siphiwo Ntshebe - Hope (album) - Engineer
Squadronaires (RAF) - In The Mood: The Glenn Miller Songbook (album) - Engineer
Monica Naranjo – Tarantula - Engineer
William Sheller – Avatars - Engineer
Only Men Aloud - Only Men Aloud! - Engineer
Andrew Lloyd Webber - Love Never Dies (album) - Engineer
Santi - The Academy Is… - Engineer
Il Divo - The Promise (album tracks) – Engineer
Il Divo - The Greatest Hits – String Engineer
Il Divo - At The Coliseum – Engineer
Rhydian - Rhydian (album tracks) - Engineer
Kaiser Chiefs - Off With Their Heads (album tracks) - Engineer
Leona Lewis - Spirit (album), String Arranger & Engineer
Leona Lewis - Moment LikeThis (single) - Engineer
Hombres G - Peligrosamente Juntos (bonus DVD) – Engineer
Lesley Garratt - Platinum Collection (album tracks) – Engineer
Westlife - The Love Album – Engineer
Paul Potts - One Chance (album) – Engineer
Paul Potts - The Greatest Hits – Engineer
Eros Ramazzotti - E2 (album) - Engineer
Peter Cincotti - East of Angel Town (album track) - Engineer
Pope John Paul II - Santo Subito (album) - Mixer
Frederick - Piano (album) – Engineer & Mixer
Angelis - Angelis (album) - Engineer
Jon Hopkins - Art of Chill 2 (album tracks) - Engineer
Scott Walker - The Drift – Engineer
Scott Walker - Bish Bosh – Engineer
Dominic Miller – Shapes - Engineer
Myleene Klass - Moving On - Engineer
Orbital – Octane - Engineer
Katherine Jenkins - Serenade (album tracks) – Engineer
Katherine Jenkins - La Diva (album tracks) - Engineer
Katherine Jenkins - Living A dream (album tracks) - Engineer
Katherine Jenkins - Believe - Engineer
Katherine Jenkins - Sacred Arias – Engineer
Shayne Ward - Shayne Ward (album) - Engineer
Rockstar Supernova - Rockstar Supernova (album) - Engineer
Il Divo - Siempre (album) - Engineer
Bjork - Surrounded (compliation album tracks) - Engineer
Bjork - Selmasongs (Soundtrack: Dancer In the Dark) - Engineer
Bjork - Brodsky Quartet Union Chapel (album tracks) - Engineer
Bjork - Vespertine – Engineer
Various Artists - Voices From The FIFA World Cup (album) - Engineer
Lance Ellington with John Wilson & his Orchestra - Lessons In Love (album) – Engineer & Producer
Daniel Levi - L'Amour Qu'il Faut (album tracks) - Engineer
Chillout Sessions - Various Artists (album) - Engineer
Amici Forever - Defined (album) - Engineer
Ronan Tynan - Ronan (album) - Engineer
Era - Very Best of Era (album) – Engineer
Era - The 7th Sword - Engineer
Era - The Essential - Engineer
Era - The Mass – Engineer
Gilbert O'Sullivan - Caricature: The Box (album) – Engineer & Mixer
Gioaria - Like A Dream (album) – Engineer
Shirley Bassey - Thank You For The Years (album) – Engineer & Mixer
Stephen Duffy & Nigel Kennedy - Music In Colours (album) - Engineer
Smash - Freeway (single) - Mixer
Enrique Inglasias & Lionel Ritchie - To Love A Woman (single) - Engineer
George Harrison - Concert for George Harrison (album tracks) - Mixer
Madonna - What It Feels Like For A Girl (Radio Edit) - Additional Engineer
Madonna - American Life (album: strings) – Engineer
Madonna - Music (album) - Engineer
Madonna - Celebration - Engineer
Madonna - GHV2 – Engineer
Sandi Patty - Take Hold Of Christ (album) - Engineer
Petshop Boys - Popart (album) – Engineer
Petshop Boys - Nightlife (album) – Engineer
Petshop Boys - You Only Tell Me You Love When You're Drunk (album) – Engineer
Irene Barnes - Time (album) - Engineer
Michael Ball - I Dreamed A Dream (album) – Engineer & Mixer
Joni Mitchell - Travelogue (album) – Engineer
Joni Mitchell - Both Sides Now (album) - Engineer
Joni Mitchell - Love Has Many Faces – Engineer
Filippa Giordano - Ill Rosso Amore (album) - Mixer
Hombres G - Peligrosamente Juntos (album) – Engineer & Mixer
Hombres G - Esta Es Tu Vida (album) – Engineer & Mixer
Akin - Ates Ve Su (album) - Engineer
Will Young - From Now On (album) - Engineer
Will Young - The Essential Will Young – Engineer
Luis Miguel - Mis Romances (album) – Engineer
Luis Miguel - Mis Boleros (album) – Engineer
Pulp - We Love Life (album) - Engineer
Blur - On Your Own (Soundtrack album: The Beach) - Mixer
All Saints - Pure Shores (Single & Soundtrack album: The Beach) - Mixer
Dario Gand & Vanessa Quinones - Voices (Soundtrack album: The Beach) - Mixer
Sugar Ray - Spinning Mary (Soundtrack album: The Beach) - Mixer
Leftfield - Snakeblood (Soundtrack album: The Beach) - Mixer
David Essex - At The Movies (album) – Engineer & Mixer
Eliza Carthay - Angels & Cigarettes (album) - Engineer
John Martyn & Phil Collins - Couldn't Love You More (album) - Engineer
Maestro Hattori - Loe (album) – Engineer & Mixer
Maestro Hattori - Maestro (album) – Engineer & Mixer
Cast - Magic Hour (album: strings) - Engineer
Garbage - The World Is Not Enough (Single & Soundtrack album: The World Is Not Enough) – Engineer & Mixer
Sting - Brand New Day (album) - Engineer
Grace Jones - Storm (Soundtrack album: Eye Of The Beholder) - Engineer
Mike Oldfield - The Millennium Bell (Live DVD) - Mixer
Twentieth-Century Blues - The Songs of Noel Coward (album) - Engineer
George Martin - In My Life (album) – Engineer & Mixer
Desree - I'm Kissing You (Soundtrack album: Romeo & Juliet) - Engineer
Fat Les - Vin-Da-Loo (single) - Engineer
Ofra Haza - Deliver Us (Soundtrack album: Prince Of Egypt) - Engineer
David McAlmont - Surrender (Soundtrack album: Tomorrow Never Dies) – Engineer & Mixer
David Arnold - Shaken & Stirred (007 Title Songs) (album) - Engineer
Alisha's Attic - Alisha Rules The World (single) – Engineer
Alisha's Attic - Air We Breathe (single) – Engineer
Radiohead - Talkshow Host (Soundtrack album: Romeo & Juliet) - Mixer
Elkie Brooks & Royal Philharmonic - Amazing (album) - Engineer
Cilla Black - Cilla's World (album) - Engineer
John Paul Jones – Zooma - Engineer
David Cassidy & Petula Clarke - Blood Brothers (album) – Engineer & Remixer
Debbie Gibson - Think With Your Heart (album) - Engineer
Jimmy Nail - Big River (album tracks) - Engineer
Killer Instict - Tracks (Soundtrack for computer game) - Engineer
Roachford - Get Ready (album) - Engineer
Crowded House - Together Alone (album tracks) - Engineer
Debbie Harry Harry - Rockbird/Debravation - Engineer
John Martyn & Phil Collins - No Little Boy (album) - Engineer
Robert Palmer - Ridin High (album tracks) - Engineer
Jakatta - Visions (album) - Engineer
Jethro Tull - Catfish Rising (bonus album tracks) – Mixer
Jethro Tull - This Is Not Love – Mixer
Jose Carreras - Hollywood Golden Classics (album) – Engineer & Mixer
Jose Carreras - Jose Carreras Sings Andrew Lloyd Webber (album) – Engineer & Mixer
Jose Carreras - Passion (album) – Engineer
Hothouse Flowers - Home (album) - Mixer
Knebworth 90 - Live concert: MTV broadcast - Mixer
Paul Brady - Trick Or Treat (album) - Engineer
Fine Young Cannibals - Tell Me What (12" single) - Engineer
Rory McLeod - Footsteps And Heartbeats (album) - Engineer
Sisters Of Mercy - Dominion (single) - Mixer
The The - Beaten Generation (single) – Additional Engineer
The The - Singles of The The - Additional Engineer
Recent Projects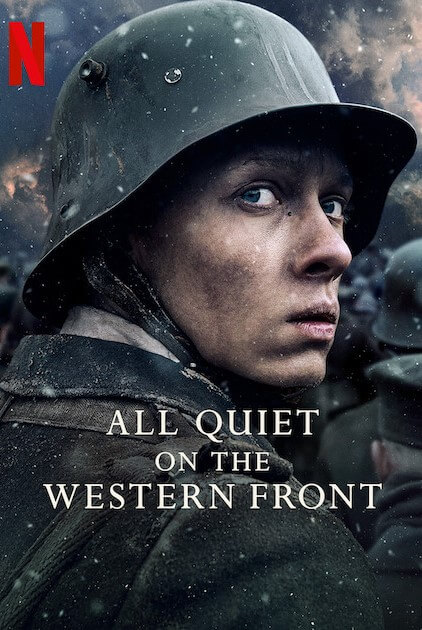 All Quiet on the Western Front
Composer: Volker Bertelmann
Score Engineer: Geoff Foster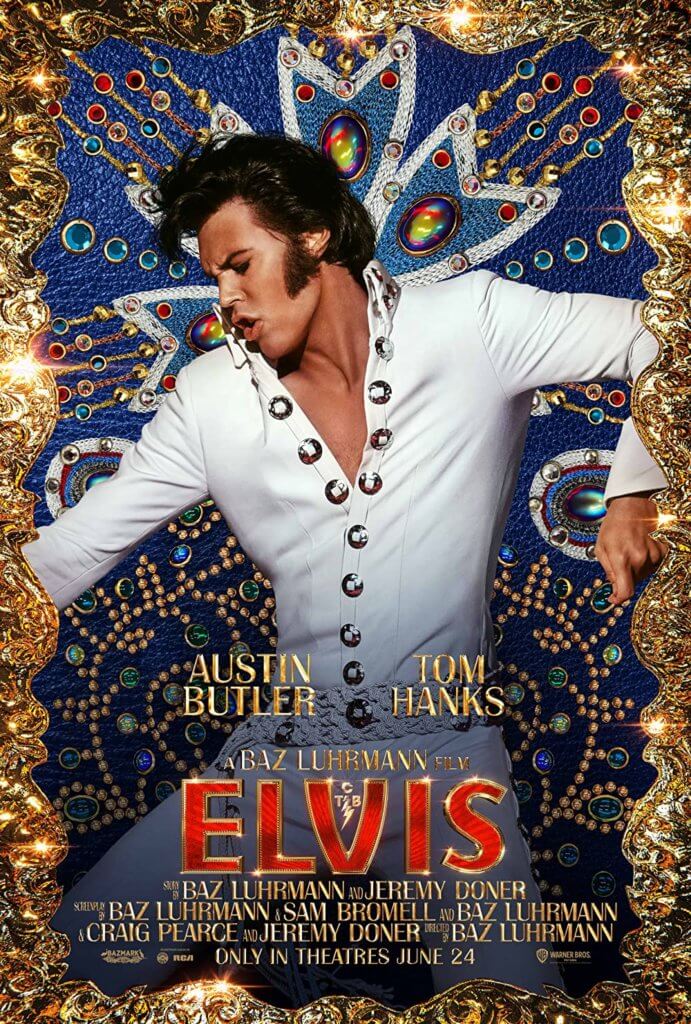 Elvis
Composer: Elliott Wheeler
Score Engineer & Mixer: Geoff Foster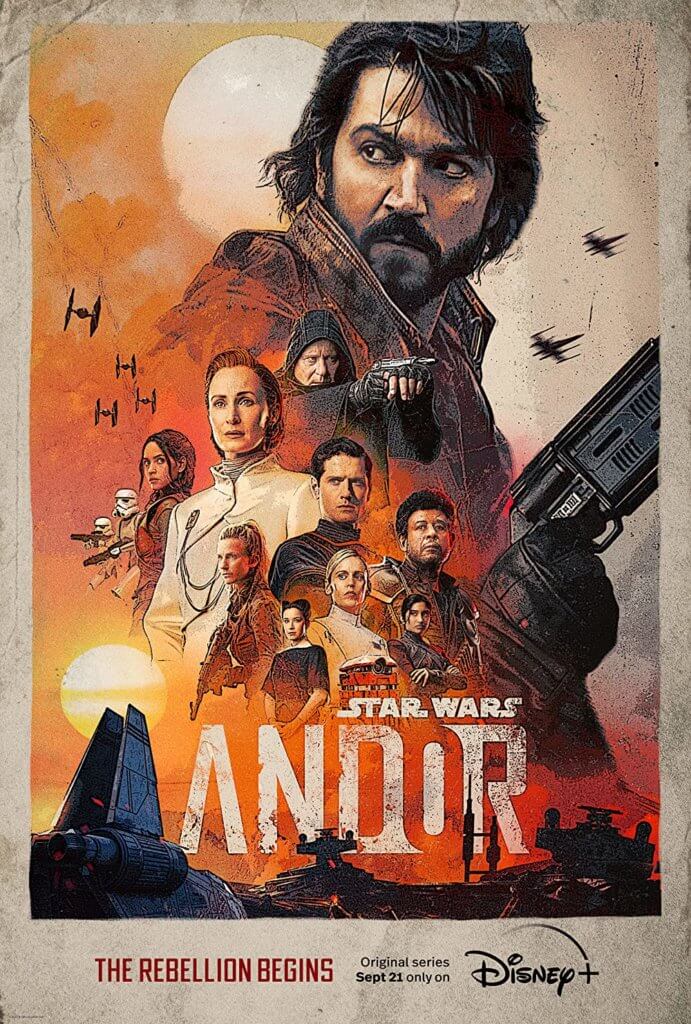 Andor
Composer: Nicholas Britell
Additional Engineer & Score Mixer: Geoff Foster