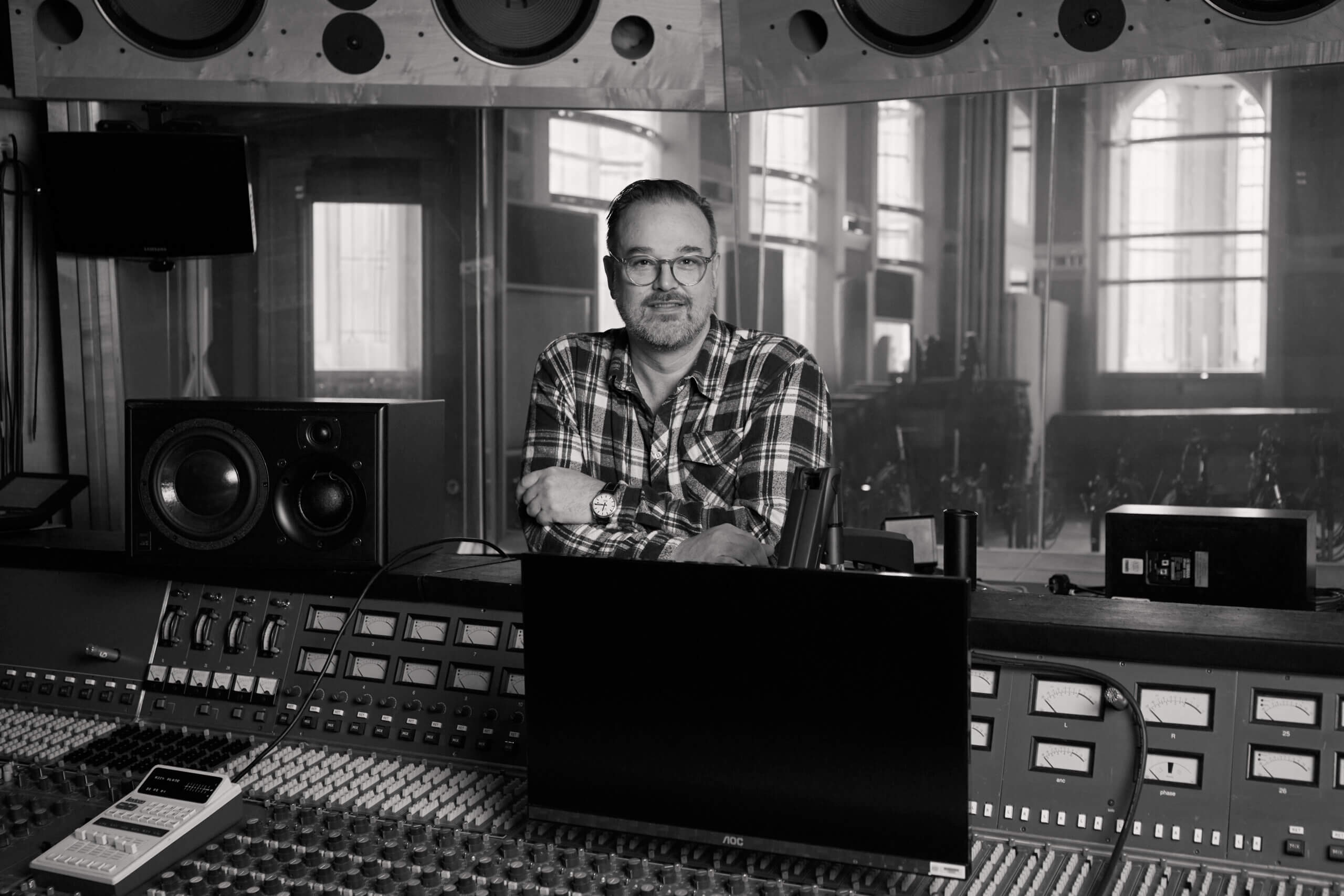 Profile
Clients & collaborators: Edmund Butt, Nigel Hess, Natalie Holt, Charlie Mole, Dominik Scherrer, Colin Towns
The winner of an associate Emmy award at age 22, recording and mixing engineer Toby Wood's versatile body of work spans across Film & TV, Music and Gaming.
His portfolio to date includes David Arnold and Michael Lloyd's iconic score for Godzilla, Howard Shore's Academy, Grammy and Golden Globe award-winning soundtrack for The Lord of the Rings trilogy, and Toby's frequent collaborator, Edmund Butt's, BAFTA-winning score for Yellowstone, as well as his soundtrack for Dalíland and, recently released, The Miracle Club.
Toby has also worked with Rick Wakeman as an orchestra and choir recording engineer on his studio album, Piano Odyssey, as well as with Andrew-Lloyd Webber on multiple projects including The Essential Collection, and with Alan Skidmore on his album, 50 Journeys.
In his Gaming resume, Toby counts Neal Acree, Adam Burgess, Derek Duke, and Cris Velasco's score for Overwatch, Leo Kaliski and Ted Reedy soundtrack for Diablo IV, and Edo Guidotti, Neal Acree, Russell Brower, and Sam Cardon's track for World Of Warcraft Legion.
Credits
Best Known For
Score Engineer & Mixer
Finding Alice - Edmund Butt
Night On Earth - Edmund Butt
Score Mixer
Breakpoint - Edmund Butt
Ridley Road - Ben Onono
Doing Money - Jack Halama & Natalie Holt
Ripper Street - Dominik Scherrer
The Tourist - Dominik Scherrer
Score Engineer
Origin - Edmund Butt
World of Warcraft Legion - Sam Cardon
Engineer & Mixer
Doc Martin - Colin Towns
Engineer
Godzilla - David Arnold
Overwatch - Neal Acree, Adam Burgess, Derek Duke & Cris Velasco
All Film & TV Credits
Discover all of Toby's Film, TV & Video Games work on IMDb
Selected Music Credits
The Miracle Club (Original Motion Picture Soundtrack) – Mastering Engineer
Dalíland (Original Motion Picture Soundtrack) – Engineer, Mixer and Mastering Engineer
The King's Singers – When You Wish Upon a Star – Engineer, Mixer & Atmos Mixer
Space Truckers (Original Motion Picture Soundtrack) –Soundtrack Album Engineer
Rick Wakeman, The English Rock Ensemble – A Gallery of the Imagination – Mixer
Nigel Hess – The Way Of Light (The Music Of Nigel Hess) – Mixer
Rick Wakeman & The English Rock Ensemble – The Red Planet – Co-Mixer
Rick Wakeman – Piano Odyssey - Orchestra & Choir Recording Engineer, Music Editor, Mixing Engineer
Rick Wakeman – The Myths And Legends Of King Arthur And The Knights Of The Round Table – Engineer, Orchestral Engineer, Co-Mixer
London Voices – World Of Warcraft Legion Soundtrack – Choir Engineer
Edmund Butt – Yellowstone – Engineer & Mixer
Alan Silvestri – Judge Dredd (Original Motion Picture Soundtrack) – Choir Engineer and Recordist (Orchestral Sessions)
Dominik Scherrer – Ripper Street - Original Television Soundtrack – Mix Engineer
Rick Wakeman – Journey To The Centre Of The Earth – Orchestral Engineer & Co-Mixer
Edmund Butt – An Adventure In Space And Time – Engineer & Mixer
Edmund Butt – In The Flesh – Engineer & Mixer
Steve Howe – Time – Engineer (Ensemble)
Bohuslän Big Band, Colin Towns, Nils Landgren – Don't Fence Me In – Mixer
Colin Towns, The NDR Bigband* – John Lennon - In My Own Write – Engineer, Mixer, Mastering Engineer.
Colin Towns, HR-Bigband – Visions Of Miles: The Electric Period Of Miles Davis – Mastering Engineer & Mixer
Alan Skidmore's Ubizo – 50 Journeys – Engineer, Mastering Engineer & Mixer
Andrew Lloyd Webber – The Essential Collection – Orchestral Engineer
David Arnold – Godzilla (Complete Original Score From The Motion Picture) – Engineer
Norma Winstone With The NDR Bigband – It's Later Than You Think – Mixer & Mastering Engineer
Gary Husband – A Meeting Of Spirits – Engineer & Mixer
Billy Cobham, Colin Towns, HR-Bigband – Meeting Of The Spirits (A Celebration Of The Mahavishnu Orchestra) – Mixer & Additional Mastering Engineer
Colin Towns, The NDR Big Band – Lend Me Your Ears – Mixer & Additional Mastering Engineer
Mediæval Bæbes – Mirabilis – Engineer
Nigel Hess, Joshua Bell – "Ladies In Lavender" (Original Motion Picture Soundtrack) – Engineer & Mixer
Howard Shore – A History Of Violence – Additional Engineer
Trans World Orchestra – Like Molten Lava In Your Veins – Engineer
Colin Towns + NDR Bigband – Frank Zappa's Hot Licks (And Funny Smells) – Mixer & Additional Mastering Engineer
Colin Towns – Les Rivieres Pourpres 2 - Les Anges De L'Apocalypse – Engineer and Mixer
Colin Towns Mask Orchestra – The Orpheus Suite – Engineer
Paul K Joyce – The Snow Queen – Engineer and Mixer
Tony Henry (5) With The Royal Philharmonic Orchestra – Modern Arias – Orchestral Engineer
Howard Shore – The Lord Of The Rings (The Motion Picture Trilogy Soundtrack) – Choir Recording Engineer & Assistant Engineer
Howard Shore – The Lord Of The Rings: The Two Towers (Original Motion Picture Soundtrack) – Choir Recording Engineer & Assistant Engineer
Howard Shore – The Lord Of The Rings: The Return Of The King (Original Motion Picture Soundtrack) – Choir Recording Engineer & Assistant Engineer
Songs & Music From The Legendary Shows Cabaret – Engineer
Mediæval Bæbes – The Rose – Producer, Engineer, Mixer
Alan Silvestri – The Mummy Returns (Original Motion Picture Soundtrack) – Choir Recording Engineer & Assistant Engineer
Various – Holiday Entertainment – Additional Engineer & Mixer
Various – A Taste Of Ireland: Volume 3 – Additional Engineer & Mixer
Patrick Fiori – Chrysalide – Orchestral Engineer
Mediæval Bæbes – Gaudete - Christmas Songs – Engineer & Mixer
Rosenstolz – Kassengift – Orchestral Engineer
Ed Welch – Songs From Mopatop's Shop – Engineer
Laurie Johnson's London Big Band – Volume 3 – Assistant Engineer
Fernando Arbex – Bethlehem 2000 = بيت م ٢٠٠٠ – Engineer
Mediæval Bæbes – The Best Of The Mediæval Bæbes – Engineer & Mixer
The Morriston Orpheus Choir – The Morriston Orpheus Choir Present The Sounds Of Cardiff Arms Park – Engineer
Dany Brillant – Nouveau Jour – Strings Engineer
"Julie And The Cadillacs" Original Cast – Julie And The Cadillacs - The Original Motion Picture Soundtrack – Engineer
Ted Heath – The Very Best Of Ted Heath – Assistant Engineer
Marco Bakker & The London Studio Orchestra Conducted By Harry van Hoof – Dein Ist Mein Ganzes Herz – Orchestral Engineer
Mecano – Ana Jose Nacho – Orchestral Engineer
Mediæval Bæbes – Worldes Blysse – Engineer & Mixer
Andrew Lloyd Webber – Love Songs Of Andrew Lloyd Webber – Engineer
Mediæval Bæbes – Salva Nos – Engineer & Mixer
A Taste Of Ireland (54 Celtic Moods And Irish Favourites) – Engineer & Mixer
David Benoit – American Landscape – Orchestral Engineer
Various – The Romance Of Ireland – Engineer & Mixer
Andrew Lloyd Webber – The Andrew Lloyd Webber Musical Box – Orchestral Engineer, Mixer, Additional Engineer
Andrew Lloyd Webber – The Music Of Andrew Lloyd Webber – Orchestral Engineer & Mixer
Cameron Mackintosh Presents A Musical By Boublil & Schönberg – Martin Guerre (London Cast Recording) – Assistant Engineer
David Newman – The Phantom (Music From The Motion Picture) – Assistant Engineer & Assistant Mixer
Andrew Lloyd Webber And Tim Rice – Evita (The Motion Picture Music Soundtrack) – Assistant Engineer
Richard Robbins – The Proprietor (Original Film Soundtrack) – Assistant Engineer
Tim Rice, Andrew Lloyd Webber – Jesus Christ Superstar – Additional Orchestral Engineer
Guy Barker – Timeswing – Assistant Engineer
The New Stan Tracey Quartet – For Heaven's Sake – Mixer
3 Baritons – Ernst Daniël Smid, Henk Poort, Marco Bakker – Orchestral Engineer
Lionel Bart, The 1994 London Palladium Cast – Oliver! (The 1994 London Palladium Cast Recording) – Assistant Engineer
Various – Judge Dredd (Original Motion Picture Soundtrack) – Assistant Engineer
Gheorghe Zamfir & The London Studio Orchestra – Première - Music From The Movies – Orchestral Engineer
Julie Andrews – Broadway - The Music Of Richard Rodgers – Assistant Engineer
The Morriston Orpheus Choir – 60 Years Of Song – Choir Engineer
Barrington Pheloung – Nostradamus (Original Motion Picture Soundtrack) – Assistant Engineer
Various – The Card (1994 London Cast Recording) – Assistant Engineer
Laurens van Rooyen – Rêverie 2 – Additional Orchestral Engineer
Marjon Lambriks & Henk Poort – Operette Gala – Orchestral Engineer
Laurens Van Rooyen – Romantic Beatle Ballads – Assistant Engineer
The Royal Philharmonic Orchestra, Paul Brooks – Hooked On Classics – Engineer
Recent Projects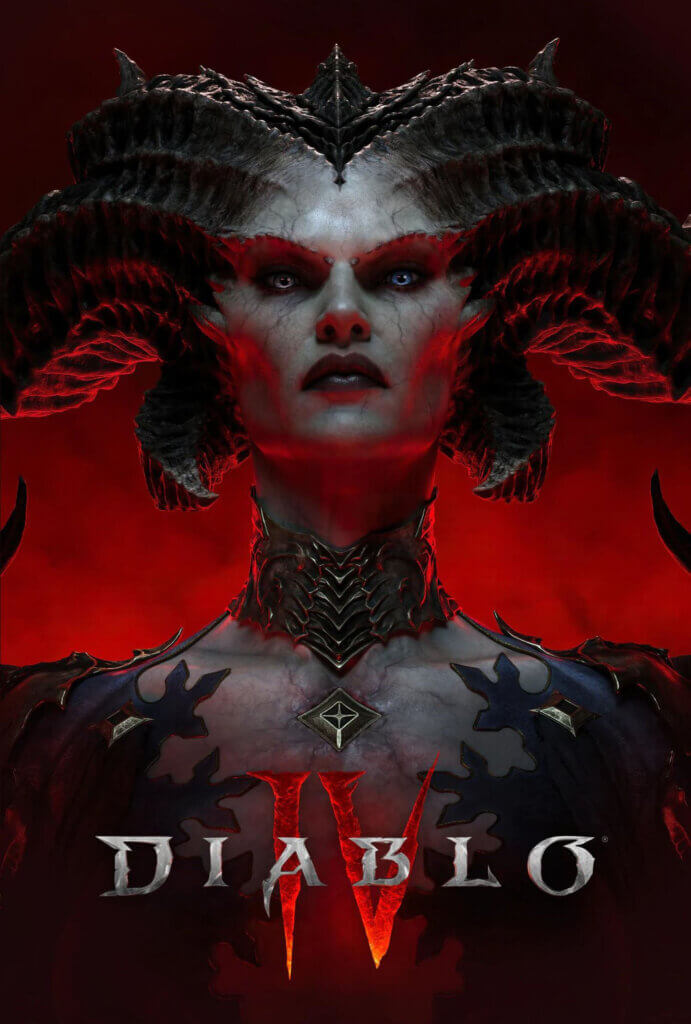 Diablo IV
Composers: Leo Kaliski and Ted Reedy
Choir Engineer: Toby Wood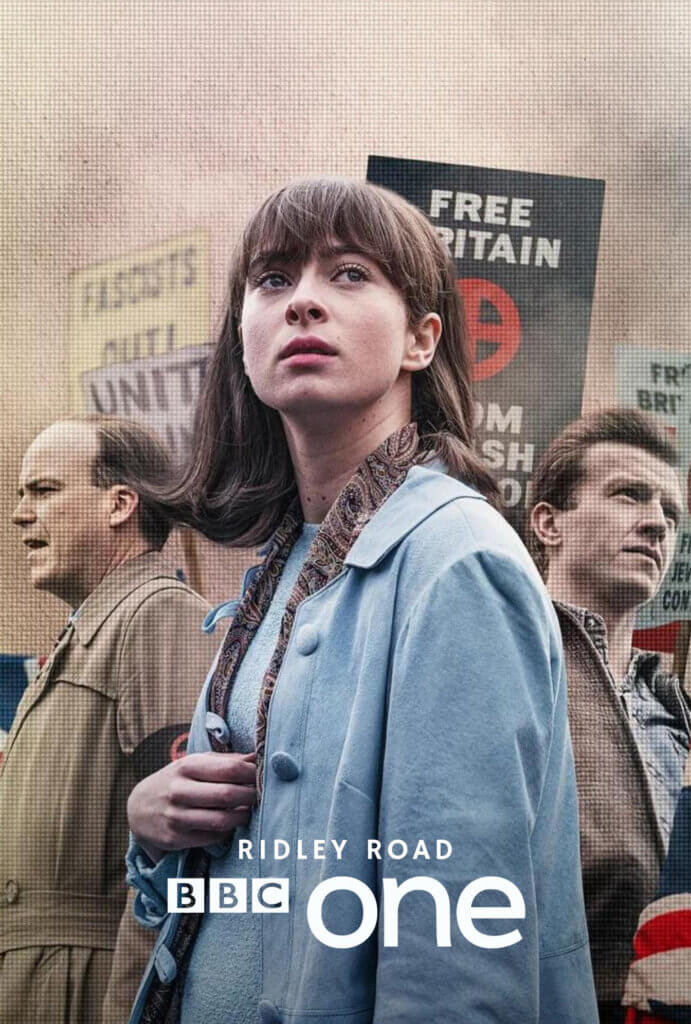 Ridley Road
Composer: Ben Onono
Score Mixer: Toby Wood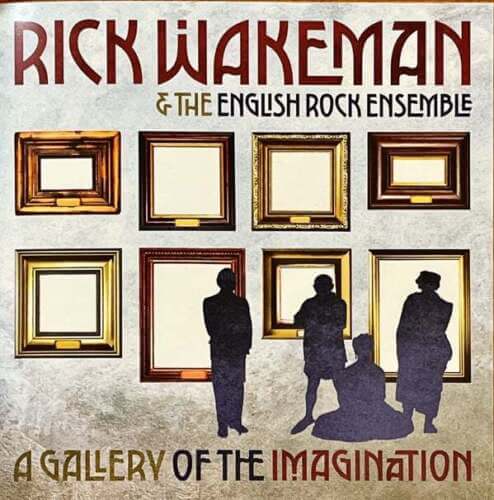 A Gallery of the Imagination
Rick Wakeman
Mixer